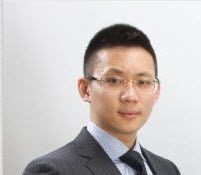 AppCrown is the category leader in Integrated Financial Systems as a Service. Our announcement today strengthens our solution and innovative reach to our global customers; the needs from banks to build a enterprise relationship management system.
New York, NY (PRWEB) February 10, 2014
AppCrown, the leading provider for cloud based financial systems across CRM, Banking & Wealth Management, today announced its intent to partner with Mphasis.
The potential relationship with Mphasis will enable the company to gain global market presence in its industry leading Relationship Management, Onboarding, Risk, Household, and Analytics platform for global financial institutions. In addition, AppCrown will gain the ability to scale its development, delivery & support model across multiple markets globally with initial focus on North America, UK and Asia.
AppCrown views this as a collaborative strategic partnership. Mphasis brings with it the specialized solutions and customer centric values. Mphasis has a strong BCM and Insurance capability. It has built a services model to deliver a market leading Relationship Management solution for the Banking and Capital Markets industries. All global financial institutions that are seeking to integrate proprietary legacy applications, SaaS vendors, as well as middle & back office providers into a single enterprise cloud model through Salesforce.com will now be able to take advantage of the AppCrown platform.
"For our banking, capital markets, and wealth management practices, we believe that this changes the game on how global financial institutions, even independents will be able deliver a superior customer experience in a fully integrated platform. AppCrown provides both financial advisors and operations with this ability right out of the box," said Mallinath Sengupta, Senior-Vice President & Head – Specialized Market Unit, Mphasis.
"From AppCrown' s perspective, we provide an innovative wealth management solution across banking and independent advisors; consolidating all chosen 3rd party software's and back office solutions into a single enterprise workstation that is built on Salesforce.com. While our technology has been transformative by moving wealth management into the cloud, as a firm, AppCrown has never been able to provide a true global support model with end to end professional services and BPO capabilities to our customers. This is why we are really excited! MphasiS will provide us with the deep global bench to reach banking institutions across the globe, supporting bank technology on a global level. We look forward to this partnership and am excited about how our customers will be able to benefit greatly in this way," said Franklin Tsung, EVP Product and Corporate Sales of AppCrown."
Media Inquiries
For more information, please contact:
Franklin Tsung AppCrown LLC | +1 (516) 974-3389
Deepa Nagaraj | + 1 (646) 424-5160
About AppCrown
Founded in 2009, AppCrown delivers transformative banking and wealth management technology across the cloud by delivering intelligent straight through processing and by integrating together legacy core banking systems into a central enterprise cloud computing strategy. Bank and wealth management customers are able to automate relationship management across all households, gauge profitability from client profile analytics from every touch point within the bank, and scale the financial planning process for HNW households across every book of business to increase AUM, profitability per relationship, and fee based income for the institution.
About Mphasis
Mphasis (an HP Company) enables chosen customers to meet the demands of an evolving market place. Mphasis fuels this by combining superior human capital with cutting edge solutions in hyper-specialized areas. Contact with us on http://www.mphasis.com.