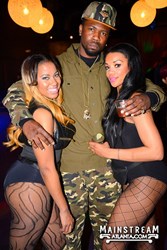 A New South Carolina Artist Was Born
(PRWEB) February 12, 2014
On the 7th of February a new South Carolina artist hit the Internet scene in a big way, debuting his new music video across the web and even on Worldstarhiphop.com. Six9 is a South Carolina rapper that has linked up with some heavy hitters and popular names in the music industry such as: Shawty Redd, known for producing for Def Jam Records, Young Jeezy, Snoop Dog and Rick Ross. As well as, Seth Firkins known for audio engineering popular artist like Rihanna and Future; Metro booming; known for producing music for future and Gucci Mane.
Flomaticc; The newest name in the music industry. Flomaticc has currently been assigned to producing music and filming music videos for Six9, the unsigned South Carolina artist. Expect to see Six9's FrontPage release on worldstarthiphop.com February 14th, February 19th & February 28th. Rumors are circulating around the net that his South Carolina background has begun attracting the attention of several record labels. Fans anticipate Six9's next mixtape will feature some major artists that we have all known and loved. Look out for South Carolina's newest up & comer as he begins carving a path through the music industry with his team of music pioneers.
Six9's latest Mixtape consist of 16 tracks produced by various producers in the music industry. You can watch his music videos at Youtube.com. The South Carolina rapper is also available in stores now. Check him out on, Itunes, Amazon, Googleplay, IHeartRadio, and many more stores worldwide. If you're a fan of hip hop/rap music and looking to expand your music collection look no further. Look forward to hearing more news about the unsigned South Carolina rapper. Recommended songs to listen to; "Bet you don't" Produced by Flomaticc, "My 22" produced by Shawty Redd & "Boomerang" Produced by Metro Boomin. These songs have been Favored by many curious listeners who have downloaded the mixtape.