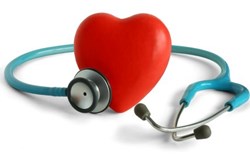 Our society makes it tough to make smart food choices.
Mexia, Texas (PRWEB) February 11, 2014
Every February, millions join together to raise awareness for Heart Health Month by hosting events, honoring loved ones and spreading healthy information to help those fighting heart disease. The information surrounding heart healthy foods is plentiful, but what if you want to know what not to eat? It's not as simple as a click of the mouse. There are tons of resources urging you to eat your fruits and vegetables, choose lean meats, and watch your sugar and alcohol intake. All things that make good health sense for all of us, but sometimes knowing what to avoid is more beneficial.
In honor of Heart Month, Parkview Regional Hospital tells you the top foods those eating heart healthy should avoid now and every day of the year.
Processed Meats – studies have shown that people who included a high number of processed meats in their diet, have greater risks of heart disease and cancer. Generally, those who have taken out these high cholesterol meal options, or eat smaller amounts, typically lead healthier lifestyles.
Butter, Cheese, Whole Milk – A diet high in saturated fats puts you at risk for cholesterol build up in your arteries, which puts you at risk for heart attack and stroke. Foods such as butter, cheese and whole milk are animal products and are each high in saturated fats and should be limited or avoided.
Frozen Dinners – If the box says healthy then it must be good for me, right? Check the ingredients label before you nuke your next frozen dinner meal. Most frozen dinners are extremely high in sodium – ranging anywhere from 700 to 1800 milligrams per meal. Recommended values for the "salt sensitive" is 1500 mg per day.
Commercial Baked Goods – donuts and cookies can be high in trans fatty acids, which are unhealthy fats. Making a habit of having breakfast on the run with a donut, or grabbing a cookie after your salad for lunch can lead to elevated levels of LDL or "bad cholesterol" in individuals.
According to providers at Parkview's Rural Health Clinic, "Our fast paced society makes it tough for Americans to make smart food choices, so it's especially tough for heart patients to find heart healthy options on the go. Knowing primary foods to avoid, can help you predetermine what you can and cannot have on the menu, limiting your urge to eat unhealthy."
To learn more about steps you can take today to improve your heart health and prevent heart disease, talk to your health provider or visit http://www.heart.org.
This article courtesy of Parkview Regional Hospital. Source: National Institute of Health – Medline Plus