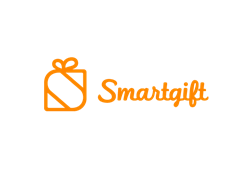 How well a brand sells depends now more than ever on its ability to understand the moods, preferences, impulses and financial capacity of each customer who lands at its online store.
New York (PRWEB) February 11, 2014
Smartgift, an e-commerce gifting solution for retailers, today released its 2013 winter holiday sales data, providing retailers with actionable insights into how gift givers and recipients prefer to experience and engage in online gifting.
Between Black Friday and Christmas Day, Smartgift examined the behavior of consumers who purchased gifts online and checked out using Smartgift. The results were often surprising and signify a continued opportunity for retailers to tap into consumer psychology and preferences to maximize online gift revenue. Key takeaways and statistics include:
Ease and Choice Drive Online Gift Sales and Customer Satisfaction

Requiring only a recipient's email address to gift a product online slashed shopping cart abandonment rates by 27%*
14% of gift recipients opted for – and were willing to pay the difference for a more expensive gift
60% of gift givers let recipients pick preferences such as size, color and style
71% of gift recipients exchanged their gift altogether for another item before it shipped
"E-commerce has now truly become 'emotional commerce,'" said Monika Kochhar, CEO of Smartgift. "How well a brand sells depends now more than ever on its ability to understand the moods, preferences, impulses and financial capacity of each customer who lands at its online store. Online technologies are the enablers of user experience, personalization, omni-channel retail, and other innovative strategies that allow brands to deliver the right product at the right time."
Customized Gifting Solutions Work Well, Fast and for All Occasions
Average order value for Smartgift checkouts and normal checkouts was the same
69% of gift recipients opened the gift notification email within 2 hours, 80% within 2 days, and 98% within 1 week
36% of gifts sent through Smartgift during the winter holidays were for other occasions such as anniversaries, birthdays, and showers
79% of gifts were sent to spouses and partners – demonstrating that online gifting can be romantic
Personalization Counts
100% of gift givers personalized their gifts with branded greeting cards and virtual wraps
100% of gift recipients thanked the gift senders through Smartgift
"We came across Smartgift and found it to be a great addition to our online store. Gifts make up a significant share of our annual sales and now we are giving our customers a whole new way of giving and receiving gifts," said Christine Seib, eCommerce Conversion Manager of online fine jewelry retailer Moissanite.com. "Smartgift helps us reduce shopping cart abandonment on gift orders and provides a delightful experience for our customers."
Note: * Calculated as the average of abandonment rates reported by the following sources in 2013: Coremetrics/IBM 67.41%; AbandonAid 78.00%; Triggered Messaging 61.70%; SaleCycle 74.23%; and Listrak 75.00%. For further information see http://baymard.com/lists/cart-abandonment-rate.
About Smartgift
Smartgift, utilizing behavioral science, offers online gifting technology to retailers. The platform maximizes gifting revenue by building on the psychology of gifting behavior. Smartgift solves common e-commerce inefficiencies such as abandoned shopping carts and gift returns due to a lack of recipient information. It uses predictive intelligence to up-sell and cross-sell gift senders and recipients. It also enables retailers to distill actionable insights from gifting analytics. The Smartgift personalization feature brings the real-world feel and surprise to online gifting, while graphical animations replicate the recipient experience of opening a gift. Smartgift's technology integrates seamlessly into any retailer's e-commerce platform and can be customized depending on specific needs. To access a demo, calculate your ROI, download the Smart Gifting Report 2013, and for more information about Smartgift visit http://www.smartgift.it and follow @smartgiftit.