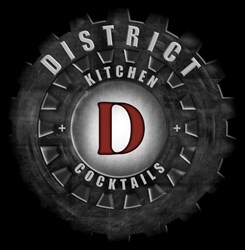 Austin, TX (PRWEB) February 18, 2014
DISTRICT KITCHEN + COCKTAILS DEBUTS SPRING MENU
Newest addition to Austin's Circle C neighborhood offers seasonal cocktails and entrees showcasing spring flavors.
District Kitchen + Cocktails is announcing the debut of its signature Spring menu. Rooted in a commitment to offer Austin the best variety of fresh, seasonal ingredients, with an eye towards sustainable dining stewardship, District Kitchen + Cocktails offers patrons the opportunity to take advantage of each season's timely abundance.
The Spring iteration of District's menu offers customers a chance to celebrate the warmer climate and increasingly longer days with such creative dishes as Braised Rabbit in Local Vegetable Ragu, and Brie and Apricot-Stuffed Chicken served with Brandy Poached Pears. This seasonal approach is not limited to dinner, as the brunch menu at District will be revised for the spring equinox as well. It will include an eagerly awaited breakfast flatbread incorporating cheddar cream sauce, shishito peppers, bacon, and a sunny duck egg.
"We want our guests to enjoy the freshest and highest quality cuisine possible," explains chef and owner Amir Hajimaleki, "and that necessitates changing the menu as new produce comes into season." District Kitchen + Cocktails opened its doors in November 2013 with hearty winter fare that included banana leaf-braised pork shoulder with sweet potato puree and sautéed apples, and half roasted chicken with corn bread stuffing. Residents of the surrounding neighborhoods have praised District's fine balance of sophisticated ambiance with family-friendly menu items.
District Kitchen + Cocktails serves dinner seven days a week beginning at 4pm, and opens for brunch each Friday, Saturday, and Sunday morning. Guests are invited to enjoy Happy Hour on the large, shaded patio and live music (weather permitting) every Friday and Saturday night.
For more information or to make a reservation, please visit their website at http://www.districtaustin.com.
About District Kitchen + Cocktails:
Brothers Amir and Ali Hajimaleki opened District to unite their passion for Middle Eastern, French, Asian, and Creole flavors with their love of Texas cuisine. A graduate of Le Cordon Bleu Austin, Chef Hajimaleki is driven by his commitment to fresh, in-season, and sustainable seafood, meats, fruits, and vegetables. District Kitchen + Cocktails is located at 5900 W. Slaughter Lane in Austin, Texas. Contact them at 512-351-8436 or online at http://www.districtaustin.com.