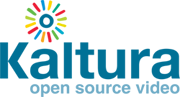 With tvyo, DMG has raised the OTT bar in Turkey and is seeing a huge uptake of the service as a result.
New York, NY (PRWEB) February 18, 2014
• tvyo uses Kaltura's video platform to publish live and on-demand content to tvyo branded websites and third-party media outlets for viewing on connected devices

tvyo leverages Kaltura's flexible video player, customized for each viewing experience and supporting multiple languages
Kaltura Inc., the leading open source video platform, has been selected by Doğuş Media Group (DMG) to power the Turkish conglomerate's multi-screen, multi-platform, fully ad-funded video service, tvyo.
The tvyo service offers eight live, linear TV channels featuring the latest local and international shows (e.g. Game of Thrones, Dexter) and thousands of VOD channels (e.g. sports/music/catch-up TV) providing high-quality, engaging content.
Powered by Kaltura's video platform as a hybrid cloud/on-premise solution, tvyo supports both Flash and HTML5 players; content can be viewed on iOS/Android devices, PCs, Roku players and six Smart TV platforms.
The Kaltura platform enables DMG to publish content in multiple languages to the branded TV channels on the tvyo website, as well as to distribute/syndicate content to third-party video outlets (e.g. iTunes/YouTube)
The service also is set up to let users tweet from the same screen on which they are watching content, by automatically recognizing the Twitter hashtag of the on-air live programming and displaying all the related hashtag tweets on the screen. This works on mobiles, PCs, and Smart TVs. Tvyo also allows users to see what friends are watching or have watched, via Facebook.
Kaltura's video player, optimized for each viewing device, provides tvyo's customers with the best possible viewing experience. Unrivalled Quality of Experience is assured with Kaltura's adaptive streaming technology, which dynamically selects one of seven different stream qualities, based on the user's internet connection speeds.
Tvyo offers 'Follow-me TV' functionality, enabling users to pause viewing on one mobile device/Smart TV and continue viewing from where they left off on another, either straightaway or at a later time.
DMG has also tapped into Kaltura's large ecosystem of third-party integration tools and plug-ins for monetization (VideoPlaza) and analytics (Google and Comscore).
"We saw a gap in the market for a multi-screen, multi-platform OTT service in Turkey and searched for an online video platform that could not only meet our requirements at launch but could grow with us. Kaltura fitted the bill perfectly because it offers a hybrid cloud/on-premise infrastructure that has already proven to be cost-effective, scalable and flexible. Additionally, the loading speed of Kaltura's video player has ensured that our customers' quality of experience on their chosen device is second to none," said Alp Ocal, Group Manager, Digital Video, Dogus Media Group.
"With tvyo, DMG has raised the OTT bar in Turkey and is seeing a huge uptake of the service as a result. This has been made possible in part by Kaltura's market-leading video platform, which ensures that tvyo's customers get the best possible video experience on their chosen devices, both now and in the future," said Kaltura Chairman and CEO, Ron Yekutiel.
About Kaltura
Kaltura's mission is to power any video experience. Provider of the world's first Open Source Online Video Platform, Kaltura simplifies the creation of video experiences, and provides tools that facilitate innovative and engaging experiences that create value. The Kaltura platform engages hundreds of millions of viewers by providing media companies with advanced video management, publishing, and monetization tools that increase their reach and monetization and simplify their video operations. Kaltura improves productivity and interaction among millions of employees by providing enterprises with powerful online video tools for boosting internal knowledge sharing, training, and collaboration, and for more effective marketing. Kaltura offers next generation learning for millions of students and teachers by providing educational institutions with disruptive online video solutions for improved teaching, learning, and increased engagement across campuses and beyond. For more information: http://www.kaltura.com, to join Kaltura's community visit: http://www.kaltura.org and http://www.html5video.org.