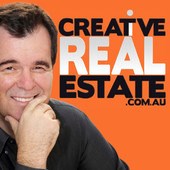 Back then, I couldn't get any bank loans so I had to create ways to either make payments to sellers, or pick up payments that sellers had.
(PRWEB) February 13, 2014
With the property market shifting from flat conditions to a growth/boom cycle, the tough question now is how Australian real estate investors can stay ahead of the game and maximise shifts in opportunities? Creative real estate strategist, Rick Otton, shares his insights during his 'Street Smart Secrets to Real Estate Wealth' regular podcast.
The property millionaire, educator, and top-selling author said the beauty of his low-risk, high-reward techniques was that they worked in an up or down market.
"They can be restructured and re-designed for any conditions. I've deliberately created strategies that are flexible and adaptable based on over 20 years of personal experience from when I was trying to build my very own property portfolio," Mr. Otton said.
"Back then, I couldn't get any bank loans so I had to create ways to either make payments to sellers, or pick up payments that sellers had, and take advantage of any sort of funding that was already in the market. This meant sometimes doing joint ventures with people using their credit and debt, which they were happy for me to organise."
Mr. Otton said many of his creative real estate strategies were inspired by property trends in countries such as the US, which had more mature, advanced markets.
"It's a great way to work out what the future holds and get ahead of the curve," he said. "I can get a report card from overseas saying what works and doesn't work, so by the time I'm in the market in my own business, I've got the corrections made."
Property investing strategies
Andy Fermo, a special guest on the podcast, said he had eventually thrown in his job in the military Special Forces in Sydney after completing some of Rick Otton's property investment training events.
He said he had spent the first year in the business refining the skills he had learnt from the course by transacting property investing deals.
"Where I am now is that I've managed to refine the strategies in a business and build my portfolio in a way that suits myself and my family in terms of our lifestyle," Andy said.
Mr. Otton said one of the keys to running a more well-oiled real estate investing business was to learn to outsource where appropriate, such as when purchasing interstate properties.
"When you first start, it's like you have to learn all these different instruments. Once you start, you know what the sounds are and you can just be the conductor of the orchestra – oversee it and make sure it makes the right song," he explained.
The property investment mentor also offered other tips for more efficient investing, such as automating business processes, and setting small achievable goals.
To hear this, and other free podcasts from Rick Otton, visit CreativeRealEstate.com.au.
About Rick Otton
Australian property investment specialist, Rick Otton, has been developing, sharing and teaching his innovative real estate strategies for 23 years. As the founder and CEO of We Buy Houses, which operates in the US, UK, Australia and New Zealand he is known for introducing cutting-edge techniques that have enabled previously disenfranchised people to get out of the rental cycle and into their own homes.
His innovative low-risk, high-reward approach to Australian real estate investing has been featured in a variety of television programs and magazines, including Today Tonight, Hot Property and Australian Property Investor. His real estate book, published in 2012, ''How To Buy A House For A Dollar', voted by Money Magazine and Dymocks Book stores as one of the Top 10 Most Popular Finance Titles for 2013.
As well as conducting free seminars, workshops and conferences in the UK and Australia, Mr Otton releases a weekly podcast on iTunes, Creative Real Estate. In these he shares examples of real transactions, and you can listen to his students share their own experiences using his strategies.
Go to CreativeRealEstate.com.au to listen to Rick's free podcasts.