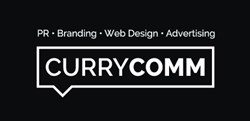 At Curry Comm, we're passionate about creating marketing programs that attract customers and build brand loyalty. - Mike Curry, partner at Curry Comm
Austin, TX (PRWEB) February 12, 2014
Curry Comm (http://www.currycomm.com) – a boutique marketing communications firm based in Austin, Texas – swung open its doors today offering clients a full suite of marketing communications services. Created by two PR and marketing professionals with more than 20 years of combined experience, Curry Comm helps small and medium-sized businesses attract customers and build the long-term relationships necessary to thrive in today's competitive marketplace.
"At Curry Comm, we're passionate about creating marketing programs that attract customers and build brand loyalty," said Mike Curry, partner at Curry Comm. "Whether a company is launching a new product or service, aiming to differentiate from its competitors or looking to become a household name, we thrive on helping them make a lasting and meaningful impression."
Curry Comm partners, Mike Curry and Patrick Wallace, bring a unique blend of agency and in-house marketing communications experience to the firm including work with start-ups and Fortune 500 companies in the healthcare, technology, consumer goods, lifestyle and non-profit sectors.
"Many small and medium-sized businesses want a marketing communications firm that will operate like an extension of their internal team," said Patrick Wallace, partner at Curry Comm. "By working closely with our clients we're able to understand what makes them tick, the unique challenges they face and the marketing opportunities that can help take them to the next level."
To learn more about Curry Comm, or to request a proposal, visit http://www.currycomm.com.
Media Contact:
Patrick Wallace, patrick(at)currycomm(dot)com, 512-649-3077