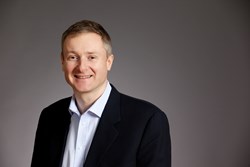 Managers can move from a combative world...to a world in which they can make informed decisions and present their organization with logical choices.
Seattle, WA (PRWEB) February 11, 2014
Lean Kanban, Inc. announces details of the Modern Management Methods: Lean Kanban North America 2014 conference taking place May 5-8 at the Hyatt Regency Embarcadero, San Francisco. Part of the global Lean Kanban conference series, Lean Kanban North America 2014 brings together people from all over the world to learn and share new management skills for better service delivery with greater predictability, visibility, and risk management.
Since 2009, Lean Kanban conferences have shown how ideas such as systems thinking and evidence-based, pragmatic, data-driven practices can improve organizations at all levels. These conferences introduce managers to current probabilistic techniques for improving predictability, performance, quality, and job satisfaction.
"Managers can move from a combative world in which they operate in reactive mode with insufficient information to a world in which they can make informed decisions and present their organization with logical choices backed by data and probabilistic analysis," said David J. Anderson, conference chairman. "This ability to make better decisions directly affects customer and employee satisfaction and profitability. Budgets, schedules, resource allocation, and planning will be more accurate and better balanced against risks."
This year's conference highlights new management methods for 21st century creative and knowledge workers from professional firms such as law and architecture, to creative services such as web design, advertising agencies, movie and TV production, and any industries that have a significant IT or high technology product development component.
This is the first time the event has come to San Francisco, home of a vibrant business community mix of startups, innovative technology professionals, and established global enterprises.
Keynote speakers include David J. Anderson, president of Lean Kanban Inc., speaking on the Drucker Challenge and how to improve the speed of decision making and decide with confidence; Bjarte Bogsnes, chairman of Beyond Budgeting Round Table Europe (BBRT) on the problems with traditional management including budgeting; Dave Snowden, founder and chief scientific officer of Cognitive Edge on understanding and managing complex systems; and Joshua Kerievksy, founder of Industrial Logic, on Anzaneering, cultural change based on technical safety.
Additional speakers on the Main Stage include top-tier published authors such as Rod Collins, author of Wiki Management: A Revolutionary New Model for a Rapidly Changing and Collaborative World; and Olav Maassen, Real Options theory expert and co-author of the first graphic business novel on managing project risk: Commitment, which was nominated for the 2013 UK Agile Awards for the category "Most Valuable Agile Innovation."
Six session tracks scheduled over two days feature:

Beyond Budgeting – Revolutionize management by eliminating annual budgets and replacing them with approaches to enable lean performance
Lean Startup – Validate that the product you are building is what the market wants
Kanban – Start with what you do now and experience collaborative improvement and lasting change
Lean Applied – Learn how Lean and Kanban are transforming industries outside of manufacturing and IT
Evolving Product Management – Beyond GANTT charts, market requirement documents, and business plans
Managing Risk – Master probabilistic forecasting such as Monte Carlo simulation, and tracking and displaying metrics that matter
In addition, 28 interactive workshops over two full days will provide opportunity for managers at all levels to connect with both peers and experts in hands-on, active engagement that will reinforce topics from the main program tracks as well as explore new techniques from the broader management community.
It Pays to Register Early
Registration is now open for Lean Kanban North America 2014, with discounts for early registration. The best rate is today's rate – because as blocks of tickets are sold, deep discounts are no longer available and prices increase. In addition, attendees can "lock in" today's rate for up to 10 days by reserving a voucher at the current discounted price.
Go to http://lkna.leankanban.com/register to register today. The best value is a 4-day All Access Pass, which includes two days of sessions in multiple tracks, two days of interactive workshops, all four keynotes and more. Rates for a Limited Access Pass, Hall Pass and a One-Day pass are also available.
About the Lean Kanban global conference series
Operated by Lean Kanban, Inc., Lean Kanban Conferences bring the community together to share learning and make lasting connections. The global conference series includes events organized by Lean Kanban, Inc. and events organized by our partners around the world. To see a list and locations of these conferences, visit http://conf.leankanban.com.
For more information about the global Lean Kanban conference series, email janice(at)leankanban(dot)com. You can also join the Lean Kanban North America discussion on Twitter and LinkedIn.
About the Kanban Method
The Kanban Method, as originated by David J Anderson in 2005, was the breakthrough that has since enabled thousands of organizations around the world to easily implement a more empowered, high trust culture with minimal disruption to current roles, responsibilities and working practices.
While the Kanban Method has roots in Lean manufacturing, the new orientation is designed for sevice delivery in creative and knowledge worker fields where the virtual inventory is thought work – not visible, physical, or found stacked up in a warehouse.
The Kanban Method is now practiced at companies around the world such as the BBC (UK), Petrobras Energy (Brazil), Sandvik construction (Sweden), Raiffeisan Bank (Russia), CME Group (USA), Ericsson (Sweden), Ping An Insurance (China), and many media and entertainment companies, game developers, online retailers, development studios, and government facilities.
About Lean Kanban, Inc.
Lean Kanban, Inc. was created to grow an active Kanban market worldwide while protecting the interests of managers who seek to apply Kanban to their knowledge work or service work. Kanban is growing quickly worldwide, and Kanban training and consulting is offered by many providers. Lean Kanban, Inc. works to assure the quality of Kanban training.
The Lean Kanban, Inc. programs offered by its accredited trainers and coaches is based on the Kanban Method, the set of principles and practices proven through successful Kanban implementations to improve service delivery, collaboration, quality, and worker satisfaction.
For more information, please visit http://leankanban.com.
###
Media Contact:
Angie Hatfield angie(at)kauferdmc(dot)com
(425) 941-2895