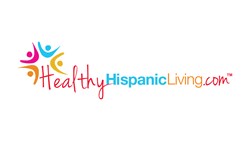 With the marketplace changing so fast and a demographic shift in full bloom, it's time for HR leaders to shift their thinking from being transactional to being more strategic.
Los Angeles, CA (PRWEB) February 11, 2014
As the workplace and business landscapes have changed, corporations are losing their impact and influence to perform in this changing terrain. For example, the multicultural footprint of America will reach 54% of its population by 2050, making cultural intelligence, a leadership and business imperative that can no longer be ignored.
"For the past two decades, Human Resource leaders have been playing defense – focusing on policies, procedures and administrative tasks to help mitigate risk and protect the status quo – rather than playing offense with a primary focus on creating value and enabling the advancement of an organization," explains Stephanie Neuvirth, Chief Human Resources and Diversity Officer at City of Hope and a HealthyHispanicLiving.com contributing writer. "With the marketplace changing so fast and a demographic shift in full bloom, it's time for HR leaders to shift their thinking from being transactional to being more strategic."
Historically, the HR role has been administrative in nature: processing personnel forms and payroll records; maintaining benefit programs and employee performance reviews; and enforcing compliance issues in a highly regulated environment, to name a few. In fact, the traditional HR executive dedicated 80% of their time to such administrative tasks. While important, this placed a time-consuming burden on them that supported old models and antiquated ways of doing business in the healthcare industry. Over the past 20 years, the HR role has evolved. Today's HR executives are expanding their focus and are understanding the need for talent management, dedicating efforts to workforce planning, talent acquisition, leadership development, engagement, and succession planning.
"HR professionals can and should be change and thought leaders in identifying and transforming the future of healthcare," adds Neuvirth, an HR executive with 20 years of experience across multiple industries (from entertainment to consumer-packaged goods). "Being more sensitive to changing demographics is but one part of the picture where HR can play a vital role – joining, changing, or even leading the conversation toward greater cultural competency."
Additionally, there are now new skill sets required to align organizations, build synergies, and lead change management initiatives. These factors make it necessary for HR leaders to think like an entrepreneur, business owner or CEO, and see through a wide-angle lens of opportunity –a lens of thought-leadership and constructive disruption that views talent management as a time-critical business growth necessity. With such a shift, strategy becomes the new currency for growth in the world of healthcare human resources.
While the thinking has certainly shifted in the past 20 years – taking HR leadership positions from their administrative roles to ones more centered on the development and capacity-building of people – the transition must go even further. HR leaders must make themselves more relevant by taking it upon themselves to find ways to add greater value by enabling growth and advancing opportunity. Being a functional expert is no longer enough, and they must move into more of an advisory and strategic capacity. One that recognizes that it's not just about talent management anymore, but rather the complete utilization of human capital as a means to fuel business growth.
Adds Neuvirth, who leads the strategic identification, development and implementation of comprehensive human capital strategies, programs, policies and procedures to support the City of Hope's short- and long-term goals, "Being more strategic about how to maximize human capital assets across all department and functional areas will empower HR executives to enable opportunities not only within their own departments but across their entire organizations. Their impact will be more far reaching and influential throughout the organization when they take a less tactical and more strategic approach to their daily roles and responsibilities."
For example, at City of Hope, the institution is planning for the future needs of its service area by modelling out what the catchment area will become and what that means internally and externally – to its current and future employees. "We already know that the Latino population is shifting and that 58% of Latinos in our catchment area don't speak English very well," she explains. "If we're going to communicate with our future patients, we must become more culturally competent – fluent not only in Spanish but in their culture. Any programs and initiatives from here on out must be in service to this community. We can no longer be single-minded and think that we can communicate with everybody in the same way. The better we interpret and adapt to the needs of this demographic, the more influence and impact we will have to keep the community healthy."
To interview HealthyHispanicLiving.com contributor, Stephanie Neuvirth, please contact Isabel Goitia at Isabel(at)HealthyHispanicLiving(dot)com or call 678-520-6429.
About HealthyHispanicLiving.com
We're not just talking about the issues. We're solving them.
With the goal of developing a culturally-relevant content and communications platform to advance clinical care, research, prevention, education, mental health, financial well-being, nutrition, fitness and outreach to the Latino community, HealthyHispanicLiving (HHL) was launched. As the first-ever preventive care online educational platform targeted to U.S. Hispanics, our aim is to guide Hispanics to live healthier lives and to ensure preventive care engagement and accountability by changing the conversation about health from illness to wellness and providing solutions.
Representing 17% of the U.S. population (55 million people), these are the current Hispanic tension points that need to be addressed:

Lack of targeted healthcare information for Hispanics
Not enough outreach from the medical to the Hispanic community
Hispanics have a higher risk of preventable disease, injury, and death
Low vaccination rates contributing to preventable diseases in Hispanics
Hispanics need to receive health information in a more timely manner
The obesity epidemic hit the Hispanic population fast and hard
To develop solutions to these tension points, HHL has brought together healthcare thought-leaders who can provide culturally-relevant insights in order to shift the narrative about Hispanics with the aim of providing real-life solutions and tips to inspire individuals and families to lead healthier lives. To learn more about HHL, visit us at: http://www.HealthyHispanicLiving.com.