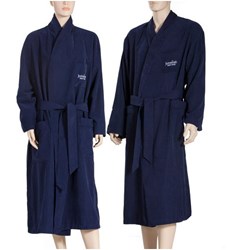 Evansville, Indiana (PRWEB) February 11, 2014
ExceptionalSheets.com, an emerging leader in the luxury linen industry, announces the top four purchases for loved ones this Valentine's Day from their large selection of luxury items. While many shoppers still favor a bouquet of flowers or chocolates, many are replacing these gifts with more practical and useful romantic gifts such as luxury Egyptian cotton linens and personal bath items.
This year, ExceptionalSheets.com has noted a change in consumer spending which reflects the desire to purchase more unique and original gifts for loved ones which can be used throughout the year. Here are the top four items that ExceptionalSheets.com suggests for great Valentine's Day gifts this year.
1. Luxury comforters are especially popular this winter season due to the biting cold temperatures throughout many parts of the United States. Exceptional Sheets offers several styles including a Hotel Style White Goose Down Comforter and Enviroloft Down Alternative Comforter. Each of the styles is considered exceptional quality at affordable pricing which allows for average consumers to experience more luxurious living in their own homes.
2. Luxury pillows have earned a reputation as a 'must have' item for the ultimate in sleeping comfort. Online shoppers are spending more time at home due to weather concerns and continue to look for opportunities to improve their sleep habits with simple pleasures like upgrades to higher quality, more comfortable pillows.
3. Purchases of luxurious bathroom robes have exploded in popularity following their recent release at ExceptionalSheets.com. These are the same robes that customers enjoy at the famous Jumeirah 5 Star Hotels and Resorts around the world. Discerning travelers can now experience this level of comfort without leaving their homes or paying for the cost of international travel.
4. Ultra soft Bamboo sheet sets and towels are making a new introduction based on the popularity of other Bamboo based linens. They are considered among the most comfortable bedding supplied anywhere in the world. Bamboo is sustainable, naturally antimicrobial and require significantly less pesticides than cotton.
Based on the popularity of purchases being made this Valentine's Day at Exceptional Sheets, consumers appear to be choosing luxury along with practicality and affordable pricing as the preferred gifts this season. Exceptional Sheets is currently offering the Jumeirah Robes for a special price of $39.99 with the code VDAY at checkout until February 14, as well as their Luxury Bathroom and Bedroom Package Deals.
About Exceptional Sheets:
Exceptional Sheets is an American, Veteran owned company based out of Evansville, Indiana and is among the nation's leading online retailers for luxury Egyptian cotton linens and bedding. Their product line includes 100% Egyptian cotton bed sheet sets, mattress pads, duvet covers, bath linens and pillow cases. Their luxury linens are made from the cotton grown and harvested in the Egyptian Nile Delta where it is considered among the world's finest for comfort and luxury.
For more information on the luxury Egyptian linens and bedding products provided by Exceptional Sheets or the online special, visit the website or call our toll free customer support line at 1-800-977-7433.