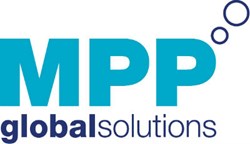 eSuite will enable LMG to keep a tight grip on its digital customer subscription data and manage the influx of new customers from eight regional publications.
(PRWEB) February 12, 2014
LMG was recently sold and faced a race against time to switch to a new, unified payments and entitlements platform. Operating services for titles such as the Cape Cod Times, Times Herald-Record and The Standard-Times, LMG was using digital subscription systems run by its former owners, so a rapid changeover was critical. The company also needed a solution that enabled it to import its existing database without forcing customers to re-register.
Using the most advanced CRM and eCommerce payment suite in the market, eSuite, which comprises of ePayment, eManager, eHQ and eDeveloper, LMG was able to rapidly re-deploy the entire service with MPP. This collection of advanced PCI-compliant modules seamlessly integrates with all of LMG's services across physical and digital products and combine to deliver the eAnywhere solution which meets all its current and future needs.
eSuite will enable LMG to keep a tight grip on its digital customer subscription data and manage the influx of new customers from eight regional publications. LMG will also be able to keep track of subscription and payment details from a centralized hub providing a single customer view and manage offers and incentives to drive marketing initiatives.
LMG needed to integrate with a platform that enabled multi-tier pricing, which means the company will not need to reset the subscription rates when they change each year. Additionally, MPP is providing an email verification system to ensure that all new customer account information received by LMG is genuine.
Richard Hoover, Director of Internet Technology at LMG, explained: "One of the reasons we went with MPP is because they focus on clear, demonstrable ROI. It was also imperative that we find a service provider that could transition us from our legacy systems as quickly as possible. MPP has an elegant architecture and the added functionality of the eSuite solution will help us manage our numerous publications efficiently."
Paul Johnson, Chief Executive Officer at MPP, said, "eSuite will enable LMG to bring customers closer to the content they want quicker than ever before."
LMG can also use MPP's eHQ back office management system for customer support and the advanced analytical tools will make it easier for the company to extract the maximum value from customer data when launching new promotional incentives.
Mr Johnson added: "Data is king and organizations within the media sector need to ensure they have the necessary tools in place to cope with the huge amount of information that lands on their doorstep every day."
With print revenues declining throughout the country, more and more news outlets are choosing to monetize their digital content. Consumers have an incredible appetite for digital content and LMG believes publishers who successfully embrace multiple channels and customer centricity will succeed in the brave new world of digital publishing.
About MPP
MPP Global Solutions are the leading provider of Customer Relationship Management, Payment and eCommerce solutions to the Media and Entertainment sectors.
With over a decade's experience providing universal and secure eCommerce solutions, we understand today's digital challenges and recognise what is needed to make digital monetization a reality, particularly in meeting the distinctive needs of the millenial generation. By understanding purchasing trends, consumer behavior and using targeted offers and campaigns, the marketing possibilities are both extensive and exciting.
MPP offers a breadth of CRM, eCommerce and payment functionality which has helped to attract such high profile clients as BSkyB, The Times, The Sunday Times, The Daily Mail, el Mundo, The Irish Times, Philips and Universal Music Group.
Together with being fully compliant with PCI-DSS and regulated to process, store or transmit payment details means MPP Global Solutions are a name to trust.
MPP Global Solutions
Centralize | Monetize | Analyze ​