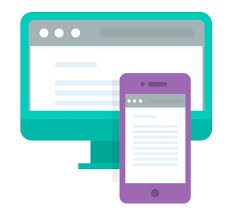 Many businesses have put marketing projects such as website redevelopment on hold as they wait to see real economic growth return.
London, UK (PRWEB UK) 13 February 2014
James Towning believes in creative vision and being focused on solving business problems and the design of a website is no exception. As one of the leading digital design agencies in London, UK, Overthrow Digital have just launched their new website to showcase the five principles to making your website effective for your business in 2014.
1 Start with a Real & Specific Goal
You need to have a defined, specific, measurable goal. The goal of the Overthrow Digital website is generating 3 new business enquiries from mid to large businesses that have ambitious plans for online who need multiple service elements from Overthrow. That is a specific and measurable goal and it allows you and your team to focus your efforts on delivering it. Starting with the real, specific goal is important as it allows you at any time in the project to ask the question of any element - ' Will this help deliver our goal?' If it doesn't help towards the goal it doesn't get included.
2 Research your Digital Market
How many people search for what you do? Where are they based? What words do they use? Are your customers using certain social media networks? These are questions you need to know the answers to. Have you actually researched your digital market or are you just making assumptions. You either need to acquire the knowledge yourself or employ someone to do a good job researching for you. At Overthrow they employ search engine marketing and social media professionals as well as Google Analytics Qualified data crunchers so they can research their market space effectively. If you are working with an agency on your new website make sure they have the right skills to be able to undertake this vital work for you.
3 Build your site to answer your audience's questions
In a fast-paced digital world you need a website that answers your audience's questions quickly and comprehensively. Your research will have told you who your audience is and you will have built up personas and lists of the questions that you will need to answer for each persona to take them from visitor to completing your all important goal action. In answering your audiences questions you will naturally become a better resource for them, not only making them more likely to buy but also more likely to +1, Tweet, Like and plain old recommend you to others. This will not only drive further sales but also boost your all important search engine rankings driving more visitors to your site to get their questions answered. Think of your site as a resource for your customers and potential customers and you will get more online success in 2014.
4. Wrap it in an Exceptional Interface
Books get judged by their covers. Invest in good creative design; a design that works for your business, your brand and of course, your customers. Embrace new technologies such as HTML5 that is used extensively on the Overthrow Digital Website, use it to enhance not impair your user experience. There is also no excuse when it comes to your website design on a mobile device. In 2014 your users are on their smartphones and their tablets looking at websites. Make sure your interface is still exceptional and useable when it's on a small screen with a mobile responsive site – your business will reap the benefits.
5. Evolve and Improve
Your website is not a one off project but an evolving creature that needs to be looked after. Feed it content and watch it grow. Analyse its behaviour using a good analytics package and make changes to it on a rolling basis. Your market and your users are changing, make sure that your website is changing to stay relevant and stay fresh for your audience. New questions will arise from your potential customers so your content will need to change to provide the answers to these. Make sure that your navigation system can deal with expanding content like the Overthrow website and that users will still be able to navigate to where they need quickly and easily, even on touch screen devices.
Overthrow Digital's James Towning believes the economic expansion forecast for 2014 will see many businesses rebuilding their websites.
Towning said: "Many businesses have put marketing projects such as website redevelopment on hold as they wait to see real economic growth return. With all the signs for 2014 looking positive in both the UK and overseas markets businesses are looking at their websites are realising how out of date they are. Businesses with websites that are inflexible to change have poor content and is not mobile friendly face being left behind as spending picks up and solid growth returns. You only have to look at the trends in retail spending, if you want double-digit expansion you have to find competitive advantage online."
While Overthrow Digital are based in North London and have many London based clients they provide services for clients across the globe. Visit their website, http://www.overthrowdigital.com for a showcase of the five principles of website effectiveness.
About Overthrow Digital
Overthrow Digital is a leading London Digital Design Agency providing a full suite of creative and digital marketing communications services. Their rapid growth is attributed to delivering exceptional business focused creative solutions at costs that make them accessible to mid-sized businesses as well as big brands.
Founded by James Towning and Paul Davis their diverse client list includes Jameson, The Princes Foundation for Children and the Arts and The Arts Club. http://www.overthrowdigital.com