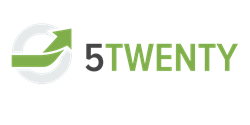 Given the development of the 5twenty platform and the opportunities the team has cultivated, it makes sense to prop 5twenty up as a stand alone entity.
Charleston, SC (PRWEB) February 11, 2014
SPARC announced this week that it will spin off its energy solutions line of business, 5twenty, in order to allow it to grow as an independent energy solutions company.
"Given the development of the 5twenty platform and the opportunities the team has cultivated, it makes sense to prop 5twenty up as a stand alone entity. The company will always have its roots here at SPARC but I couldn't be more pleased with the development of the platform and the achievements of the 5twenty team," said SPARC CEO Eric Bowman.
5twenty is a technology based energy solutions company that helps building owners, managers, and key stakeholders drive building efficiency through energy related cost reductions. SPARC initially developed 5twenty to deliver energy efficiency assessments for the Department of Veterans Affairs. Since then, 5twenty has expanded into the commercial market to provide a full suite of energy management solutions directly to building owners, operators, consultants, and other building services providers.
When asked about the future of 5twenty, Jeff Beck, former Product Manager with SPARC who will take a senior role in the new entity, stated, "Planning for and executing more in-depth projects has historically been expensive and risky. We're changing that. We are delivering solutions that make those deep energy savings a reality, without that expense and risk."
5twenty will continue to develop its financial analysis tools and will move forward with plans to expand cost effective solutions for planning and executing energy efficiency projects.
For more information or to request a detailed demo of 5twenty's solutions, visit 5twenty.com.
About SPARC
SPARC is a software product development company creating engaging, forward-thinking technology while keeping team members, customers, partners, and the community at the core of everything they do. With offices in Charleston, South Carolina and Washington, D.C., SPARC provides software development services for the government and commercial sectors, and develops commercial software products for the executive leadership, human resources, energy management, big data analytics, and mobile markets. In 2013, SPARC was ranked by Inc. 500 as the 14th fastest-growing private company in the U.S. Come by for a tour and see SPARC's award-winning culture for yourself, or learn more at http://www.sparcedge.com.
Why 5twenty?
At a wavelength of 520 nanometers, the human eye perceives light as green. 5twenty is an energy management solutions platform that empowers decision makers to optimize energy management strategies for their buildings to move them closer to green. Backed by thought leaders in energy and technology, 5twenty offers building solutions that drive bottom line opportunities for building owners and building services providers. Learn more at http://www.5twenty.com.