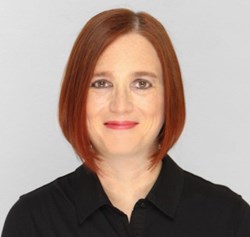 God gave me the idea for this book 10 years ago. I wanted to read something that would help me—but I couldn't find the answers I was looking for.
Fort Lauderdale, FL (PRWEB) February 12, 2014
Chosen Books has released "The Making of a Prophet: Practical Advice for Developing Your Prophetic Voice," by Jennifer LeClaire.
The prophetic ministry brings with it many challenges. The apostle Paul termed it a high calling—but it is never easy. Many prophets are called . . . but not everyone endures the "making process" to his or her prophetic destiny. In this book, leading prophetic voice Jennifer LeClaire, who has personally experienced the joys and tears of this process, equips and encourages other prophetic people.
"God gave me the idea for this book 10 years ago. I wanted to read something that would help me—but I couldn't find the answers I was looking for," says LeClaire, who is also author of The Spiritual Warrior's Guide to Defeating Jezebel. "Although many prophetic authors blessed me, I still had questions. But I wasn't ready to write the book back then—I had to go through some things and gain experience I could share."
The Making of a Prophet offers honest, accessible counsel to help potential prophets develop their calling. Addressing each season of prophetic ministry, LeClaire shows believers how to hold fast through the tests, trials and temptations they will face—from the initial call all the way through to maturity.
LeClaire's spiritual insights include how to overcome the fear of man, identify and eliminate wrong motives and, above all, pursue intimacy with God. With this comprehensive, practical guide, believers can embrace the journey toward their call and experience the awesome process of being formed into a mouthpiece for the God of the universe.
"After writing several prophetic titles, like The Heart of the Prophetic, A Prophet's Heart, and Did the Spirit of God Say That?, I am blessed to share what I've learned with people who, like me, are looking for answers," says LeClaire, who is also director of International House of Prayer-Fort Lauderdale and news editor at Charisma magazine. "Whether you believe you are called to prophetic ministry—or if you aren't sure—I believe this book has some of the answers you need."
Click here to download a free sample chapter of The Making of a Prophet.
About Jennifer LeClaire
Jennifer LeClaire is a prophetic voice and teacher with a growing media ministry. She directs IHOP, Fort Lauderdale, and serves as news editor of Charisma magazine. In addition, she writes one of Charisma's most popular prophetic columns, The Plumb Line, and frequently contributes to Charisma's Prophetic Insight newsletter. Her media ministry includes her website; 100,000 followers on Facebook, Twitter and YouTube; and a growing newsletter list. Jennifer has been interviewed on numerous media outlets including the Alan Colmes Show, Bill Martinez Live and It's Supernatural. She lives in south Florida. Learn more at jenniferleclaire.org.