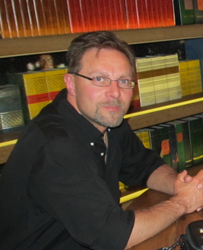 Mr Kondor is a welcomed addition to our team of professionals
Stow, Massachusetts (PRWEB) February 26, 2014
Classic Metal Roofs, LLC, is pleased to announce that they have added Robert Kondor to their growing team of roofing representatives. Robert joins Classic Metal Roofs after 15 years as an internationally renowned, licensed militaria antiques dealer. He brings a combined 25 years of customer service experience in the sales arena as well as management experience, having simultaneously owned and operated a successful, professional residential service business from 1989-2003. Roberts highly-seasoned customer service experience, keen attention to detail, and enthusiastic ability to forge a strong customer loyalty base makes him an ideal choice to meet homeowners' needs as he covers the growing interest in metal roofs in southern Massachusetts, Rhode Island and parts of northern Connecticut. "Mr Kondor is a welcomed addition to our team of professionals" stated Mike Gonet, the senior partner with the firm.
About Classic Metal Roofs, LLC:
Classic Metal Roofs, LLC is considered one of the premier installers of metal roofing in New England. They specialize in the installation of lifetime residential metal roofing systems for people who want energy star, environmental, sustainable, or long term solutions for their roofing needs. They believe their metal roofs are 'The Best Roofs under the Sun' and are in business to provide their customers with a worry-free roofing future. Their service area includes Massachusetts, Connecticut, Rhode Island, and Southern New Hampshire. Classic Metal Roofs, LLC works with contractors, architects, and homeowners.