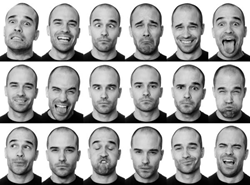 I find that I'm able to recognize emotions in my clients often faster than they are cognitive of feeling them. - Jacqueline Farrington CEO, Farrington Partners
Newark, NJ (PRWEB) February 13, 2014
People Intell Institute (PII) announces the opening of the first US based Paul Ekman International licensed delivery center offering the Emotional Skills and Competencies (ESaC) course as well as the Evaluating Truth and Credibility (ETaC) program. Both courses will include certification of completion and can be counted toward a Post Graduate certificate in Forensic Emotional Awareness and MSc in Emotions, Credibility and Deception. Courses will focus on developing and strengthening emotional intelligence (EI) and the detection of truthfulness and credibility.
PII will be launching these courses to the public in Newark, NJ, Chicago, IL and Boston, MA from February through April, 2014. Business professionals from every industry can find course offerings at http://www.people-intell.com/courses.html
The Emotional Skills and Competencies (ESaC) course offers professionals the core foundation for emotional intelligence including understanding of how emotions work, discovering hot emotional triggers and emotional hijacking, when emotions overpower cognition. Recognizing emotions in others coupled with self-awareness is where constructive interactions and deeper understanding begins, both key leadership skills.
While the Evaluating Truthfulness and Credibility (ETac) course builds on 40 years of research into emotion and cognition and their role in the art of detecting deception. Recognizing hotspots in both verbal and nonverbal communication helps to elicit information especially in high stakes situations. This structured approach of baselining, detecting leakage, hypothesis testing, active listening and observation all contribute to evaluating truthfulness and credibility.
Jacqueline Farrington CEO of Farrington Partners had the following to say after taking each course, "Both the ESaC and ETaC courses have added tremendous value to my practice. Dr. Ekman's work is based on a lifetime of concrete, in-depth research and is brilliantly taught by members of his global team. I came away from the training not only with an understanding of the research, but also a concrete methodology for how to apply it to my work. I find that I'm able to recognize emotions in my clients often faster than they are cognitive of feeling them. This has led to richer coaching conversations and ultimately, more successful outcomes. I also recommend the ETaC for anyone whose position requires them to recognize truth vs. deception in communication: certainly those in law enforcement but also recruiters and HR professionals."
Attendees of these classes will learn the skills needed in interviewing, making a sale, negotiating a deal, or assessing the level of truthfulness in others for better decision making.
# # #
People Intell Institute LLC was established to offer training, consulting and coaching using the leading research and preeminent knowledge on emotional skills and deception detection.
People Intell is managed by Maggie Pazian and Michael Palestina and specializes in the science of emotional skills, awareness and deception detection. Through a combination of offerings such as consulting, coaching and training, our mission is to provide immediately applicable skills to develop and improve self-awareness, emotion management and the art and science of reading people.
People Intell is the first US based licensed distributor of Paul Ekman International training programs and is excited to have partnered with the leading global expert in the field of emotional awareness and truth and deception detection. Through this exclusive partnership People Intell will provide the Paul Ekman approved programs around the East Coast of the United States.