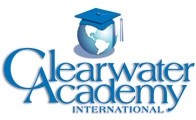 Rather than limit our students to blanket standards that designate benchmarks, we encourage our students to pursue particular goals that will assist them in flourishing once they reach adulthood.
Clearwater, FL (PRWEB) February 12, 2014
The introduction of the Common Core standards ignited a storm of confusion and controversy in education. Touted as more rigorous educational goals for primary and secondary school students, the standards are set to be fully ushered into classrooms in most states next school year, including Florida (1). Clearwater Academy International (CAI), a Tampa Bay private school, says Common Core fails to take into account the personal attributes of students. CAI encourages goals-oriented education that helps students develop the skills necessary to achieve their ambitions.
The creation of Common Core stems from the fact that American students lag behind their international peers in education. The standards are a set of language arts and math skills that students are expected to master by the end of each grade from kindergarten to grade 12. But the Common Core became a lightning rod in the summer, when conservative critics branded the education standards an example of federal overreach—vocal opponents have called on Florida to "withdraw" from the initiative and create standards of its own, prompting the Florida Board of Education to propose 98 amendments to the standards (2).
In contrast, CAI approaches education in an innovative way—students are taught subjects based on how they will apply them in life, aligning with the viewpoint that real-life experience is key for job seekers (3). Jim Zwers, Executive Director of CAI, says that the Common Core standards are too inflexible to meet the needs of each student; Zwers says that because students often have different goals for their education and future careers, CAI operates under a "goals-oriented education" approach that is designed to help students gain the experience needed to reach their personal goals. CAI's program consists of a three-track educational system:
1. College Prep Track: Much of the academics of this track are set due to college entrance requirements. This track is heavy on math; includes high school science; as many honors courses as possible; must include solid SAT preparation so that an excellent score is achieved; and must include college courses, and ideally Advanced Placement classes. The student should also, however, have a specific career in mind.
2. Career-Oriented Track: The key aspects of this track are research, study, projects, and—most importantly—apprenticeships or internships in the area of one's career goal. This track may also include college or other outside technical courses. By starting this in high school, the student is gaining skills and is on his or her way to a career once finished with high school.
3. Basic Education Track: The emphasis here is on smooth rapid progress; it is designed to be a three-year program instead of the traditional four-year program. This allows students who have career plans that don't require a college education to graduate early and get started in the career of their choice.
The keynote of CAI's education system is that students develop their goals and then actively advance toward those goals. As with anyone who is pursuing their dreams, this helps the student get him/herself into a high range of dynamic activity and production—a different range than where you might find the average American high school student. In essence, per Zwers, goals-oriented education gets students following their purpose, progressing toward their goals and then making strides towards achieving them.
"Rather than limit our students to blanket standards that designate benchmarks, we encourage our students to pursue particular goals that will assist them in flourishing once they reach adulthood," said Zwers. "The ultimate measure of intelligence and success should not be defined by a set of standards that doesn't take into account the individual strengths of each student."
CAI's curriculum involves college prep and utilizes the educational methodology of Applied Scholastics, a non-profit public benefit corporation that addresses head on the problem of illiteracy by making broadly available notable discoveries in the field of education and literacy.
CAI also offers students the opportunity to participate in several extracurricular activities, including, but not limited to, artistic, fine arts and performing arts programs, football, basketball and cheerleading. Many CAI students are also Community Emergency Response Team (CERT)-trained to be prepared for emergency situations that may arise in their communities.
For more information about Clearwater Academy International, please visit http://www.clearwateracademy.org.
About Clearwater Academy International:
Founded in 1984, Clearwater Academy International (CAI), an Applied Scholastics™ school, offers a fresh perspective on education by harnessing the power of its students' goals and directing their education to align with their own interests. Its mission is to educate each child to his or her fullest potential and beyond, culminating in an eagerness to take their place in the world and contribute to society in their field(s) of endeavor. With tailor-made programs, each student becomes a priority. Students are designed individual courses that best match their own interests and skills, while also addressing any areas that need improvement. For more information, please visit http://www.clearwateracademy.org.
1.Kourkounis, Erin. "Understanding Florida's New Common Core Standards." TBO.com. Tampa Tribune, 20 Jan. 2014. Web. 21 Jan. 2014. tbo.com/news/education/understanding-floridas-new-common-core-standards-20140120/.
2.McGrory, Kathleen. "Renaming 'Common Core' Standards Does Little to End Florida's Education Debate." Tampabay.com. Tampa Bay Times, 19 Jan. 2014. Web. 21 Jan. 2014. tampabay.com/news/education/k12/renaming-common-core-standards-does-little-to-end-floridas-education-debate/2161811.
3.Marks, Shala. "Degree vs. Experience: Which One Truly Benefits Job Seekers?" Recruiter.com. N.p., 24 July 2013. Web. 21 Jan. 2014. recruiter.com/i/degree-vs-experience-which-one-truly-benefits-job-seekers/.