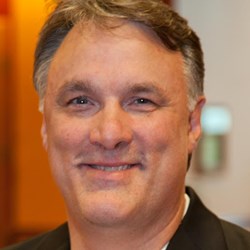 "We are a global company and want to eliminate childhood obesity," said Nissen. "My drive is to mentor people so they can succeed. We can walk you every step of the way. Just join me."
Lincoln, Ne (PRWEB) February 18, 2014
Neil Haley, The Total Tutor host of the Beachlifestyle Radio show, interviewed Bill Nissen to find out why he is so passionate about giving back and why his company's focus is all about giving.
Nissen, a 2-Star Visalus Ambassador, is also a pastor and the co-founder of The Faith and Fitness Program. In the program, he helps his congregations get healthy and uses the funds generated by a 90-day health challenge and simple referral program to support ministry within the church as well as feed families in need. Nissen is on the 90-Day Health Challenge and has lost weight and feels great.
In this interview, Nissen says he's very excited about the direction of Visalus as they have adopted the Project 10 challenge to focus on charities. Anytime someone loses 10 pounds a child in need will be fed—this has proved to be a great motivator for Nissen.
Nissen co-founded The Faith and Fitness Program with Pastor Steve Willis. Nissen and Willis focused on the city of Huntington, West Virginia, where the obesity rate was high. A new report came out that showed the obesity rate in Huntington has decreased. Based on this success, Nissen's goal is to copy this model all over the world.
Nissen is excited about the launch of Visalus in Germany and Austria. This is a mission for humanity.
"We are a global company and want to eliminate childhood obesity," said Nissen. "My drive is to mentor people so they can succeed. We can walk you every step of the way. Just join me and I will assist you every step of the way."
Visalus 5 Star Ambassador and Co-Founder of the Body By Vi 90 Day Challenge GJ Reynolds shared, "Pastor Bill is a great man who is committed to transforming lives. He is a man of his word and a man who continues to elevate the success for many. I am honored to be working with him."
You can find more information on Bill Nissen by going to http://www.p10challenge.com. You can listen to the radio interview by going to http://www.simplygmedia.com.