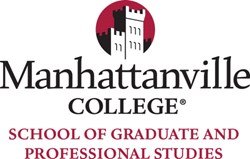 (PRWEB) February 11, 2014
The School of Graduate and Professional Studies (GPS) at Manhattanville College will host an innovation and creativity breakfast featuring author Bruce Nussbaum and a panel of Westchester's leading professionals on Thursday, March 6 at 8:00 a.m. in Manhattanville's historic Reid Castle in Purchase, NY. The event is being held in partnership the Business Council of Westchester and the Westchester Library System.
In his newest book, "Creative Intelligence," Bruce Nussbaum – a blogger at Fast Company and Harvard Business Review – argues that creativity is the linchpin of economic and entrepreneurial success. A former assistant managing editor at BusinessWeek, Nussbaum explores Creative Intelligence as a method of devising outside-of-the-box solutions in the business world.
On March 6, Nussbaum will take center stage at the second program in the graduate school's "Insights into Leadership" speaker series, marking GPS' 20th anniversary year. Nussbaum will deliver a brief keynote followed by a panel moderated by Marsha Gordon, CEO of the Business Council of Westchester. The panel of leading professionals whose Westchester-based companies have successfully adopted this creative culture will include Larry Gottlieb, CEO, HVEDC, Dani Glazer, Founder and CEO of Green Team Spirit, Chris Maher, CEO, House Party, and Jim Giangrande, Managing Director and Partner, Altium Wealth Management.
"I'm thrilled to be moderating this panel with some of Westchester's brightest business leaders," said Marsha Gordon, CEO of the Business Council of Westchester. "Creativity isn't just for artists and right-brain thinkers anymore. Creativity has become a key component in the success of a business and those that have quickly adopted this creative culture are reaping the benefits. "
GPS' "Insights into Leadership" series offers speakers with a broad range of business expertise, presenting their views on local, national and global trends. Future presentations covering topics on finance, sport business, international management, marketing communications and human resource management are also planned, highlighting the school's graduate programs in each of these areas. New York Times columnist and best-selling author Adam Bryant helped launch the series in November, captivating the crowd while sharing memorable stories and eye-opening insights on effective leadership from some of the country's top executives.
Following the March 6th event, Manhattanville GPS will present "The Power of Building Content and Community" on April 7 as the third presentation in the "Insights into Leadership" speaker series, featuring a panel of key Westchester-based marketing masters, including Heineken USA.
Tickets are $25 in advance and $30 at the door. The event is sponsored by Westfair Communications and Fidelity Investments' Scarsdale office. Registration is now open online at https://app.etapestry.com/onlineforms/WestchesterLibrarySystem/BusinessCreativity.html. For more information or to become a sponsor, contact Patricia Braja at pbraja(at)wlsmail(dot)org or 914-231-3241.