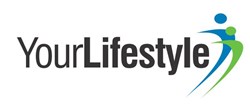 "Your Lifestyle Products have recently launched Korean Ginseng"
Gatwick, Surrey (PRWEB UK) 11 February 2014
Ginseng, the popular medicinal plant has been subject to frequent studies. This is down to its health benefits throughout the body report Mother Earth News on 7th February 2014. The benefits of ginseng stem down to the components, ginsenosides and polysaccharides. The ginsenosides in Ginseng have a regulatory effect on the central nervous system, cardiovascular, immune and reproductive system, whereas the polysaccharides are antioxidants with immune-regulating effects and anti-cancer benefits. (http://www.motherearthnews.com/natural-health/rginseng-benefits-research-zbcz1402.aspx)
One placebo conducted study focused on the cognitive effects of ginseng. In the study, a 200mg capsule of Korean ginseng was administered to the participants. Results showed that the capsule had improved mental arithmetical task and mental fatigue. In addition, another study also supported the benefit of ginseng improving blood sugar regulation, preventions of cold and flu and improving erectile function.
The health and wellbeing suppliers, Your Lifestyle Products commented on this article as follows: "The long standing health benefits of this medicinal plant has finally been proven through numerous testings. Despite the ancient uses of this plant, many did not believe in the power of ginseng until these modern scientific findings. For many people, a natural and safe boost to everyday wellbeing is highlighly desirable, which is why we hope that the recent verifications of this plant encourage many people to understand the impact it can have on their lives."
Your Lifestyle Products have recently launched Korean Ginseng, Famously referred to as the "root of life" that has been used for over 5000 years; the tan coloured gnarled root has now been introduced in capsule form. Each capsule of Korean Ginseng contains a powerful measurement, so people only have to take 1 a day to feel the benefits.
Rejuvenate the body with Korean Ginseng.
For further details contact Your Lifestyle Products on 0208 619 0025 or email: csuk(at)yourlifestyle(dot)com.