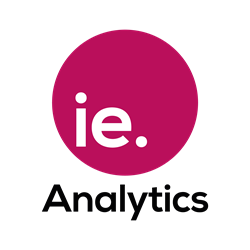 I created this event to provide a forum for innovators working with data to discuss how they are revolutionising the gaming industry.
San Francisco, CA (PRWEB) February 12, 2014
The gaming industry has faced a massive period of change in recent years; the growth of social and mobile platforms has given rise to the new demographic 'casual gamers', console gaming has become mainstream, and online gaming means that developers now hold more information on gamers than ever before.
But what opportunities arise from this change? With investment in data science, developers are able to gain greater insight into gamers behaviour, interact with players and respond to feedback in real time, monetize their product as well as create a data-driven culture and strategy across the organization. It now becomes essential for developers to make use of this massive resource, or risk being left behind.
At the Gaming Analytics Innovation Summit, Bryan Neider – SVP & COO of EA Labels - will discuss the way that Electronic Arts is redefining the way that it approaches the medium to bring in a data-drive approach.
Other Speakers at the conference include:

Head of User Research, Bungie Studios
Senior Director, Games Analytics, Activision Blizzard
Senior Director, Game Analytics Services, Ubisoft
Experimental Psychologist, Valve
Senior Manager, Acquisition, Sega
CEO, Broken Bulb Studios
This interactive summit is designed to foster discussion and innovation between some of the leading figures in gaming. It will combine 20+ keynote presentations, interactive workshops with industry leaders, and ample networking opportunities to exchange ideas with the 150+ people working in social, mobile & console gaming attending the event.
"I created this event to provide a forum for innovators working with data to discuss how they are revolutionising the gaming industry." said Dave Barton, the Summit Director, "This event provides that platform to allow for true collaboration between peers".
Some of the topics to be discussed are:
Creating a data-driven decision-making process
Data science on a budget
Navigating the unknown with big data
Creating a more complete user research program
Gamification
For a complete list of speakers along with the agenda and registration details, visit: http://theinnovationenterprise.com/summits/gaming-analytics-san-francisco-2014/speakers.
###
About IE. - Innovation Enterprise:
Innovation Enterprise, a CFO Publishing company is an independent business-to-business multi-channel media brand focused on the information needs of Senior Finance, Operations, Planning, Strategy, and Decision Support & Advanced Analytics executives.
Products include IE.Summits, IE.Finance, IE.Analytics, IE.Operations, IE.Strategy, IE.Membership and IE.Insights.
Whether it's delivered online, or in person, everything IE produces reflects the company's unshakeable belief in the power of information to spur innovation.