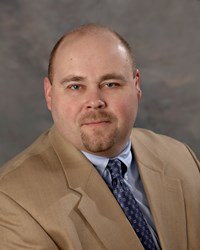 Social Security's proposed changes also point to the complexity of the SSDI program and the benefit of having a disability representative like Allsup. – David Bueltemann, Allsup
Belleville, IL (PRWEB) February 12, 2014
The Social Security Administration (SSA) is taking comments until Feb. 18, 2014, on changes it has proposed for the medical listing used with Social Security Disability Insurance (SSDI) claims involving cancer, according to Allsup, which has helped hundreds of thousands of people receive SSDI benefits.
The changes, which were published in the Federal Register in December, include revisions to information provided to Social Security disability examiners regarding how various cancers are described and evaluated.
Revisions affect a number of categories of cancer. They include leukemia, breast cancer, brain and spinal cord cancers, prostate cancer, melanoma, small-cell carcinoma, head and neck cancer, non-Hodgkin lymphoma, and others.
"Some changes are to help SSA disability examiners more clearly apply criteria when deciding SSDI claims involving cancer," said David Bueltemann, supervisor of senior claimant representatives at Allsup. "Social Security's proposed changes also point to the complexity of the SSDI program and the benefit of having a disability representative like Allsup."
The SSA states the changes are a result of advances in medical knowledge, as well as input from medical professionals, among other reasons. A simple but significant change outlined is renaming the listing "Cancer," and discontinuing use of "Malignant Neoplastic Diseases." The terms are interchangeable, but cancer is more commonly used, according to the SSA.
SSDI is a federally mandated disability insurance program overseen by the SSA. It operates separately from the retirement and Supplemental Security Income (SSI) programs. SSDI benefits provide monthly income to people under full retirement age (65-67) who have severe long-term (12 months or longer) or terminal disabilities. Individuals must have paid FICA taxes to be eligible.
Having a condition that meets the medical listing can be critical for someone's Social Security Disability Insurance claim. However, the SSA evaluates a number of factors.
"You need good documentation of your work history and your health, including medical treatment, and it helps if you understand what the SSA is evaluating in your SSDI application," Bueltemann explained. "An SSDI representative like Allsup can help you when you first apply for SSDI benefits to ensure accurate information is provided, and to assist with additional steps in the disability insurance process."
Find more information about applying for SSDI benefits with cancer on Allsup's website, Allsup.com.
To answer questions about eligibility for SSDI benefits, contact an Allsup SSDI specialist for a free evaluation at (800) 678-3276.
ABOUT ALLSUP
Allsup is a nationwide provider of Social Security disability, veterans disability appeal, Medicare and Medicare Secondary Payer compliance services for individuals, employers and insurance carriers. Allsup professionals deliver specialized services supporting people with disabilities and seniors so they may lead lives that are as financially secure and as healthy as possible. Founded in 1984, the company is based in Belleville, Ill., near St. Louis. For more information, go to http://www.Allsup.com or visit Allsup on Facebook at Facebook/Allsupinc.
# # #