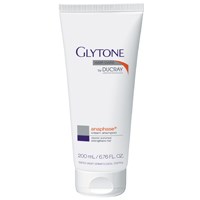 Glytone is a trusted name in clinical skin care. By teaming up with Ducray to offer therapeutic hair care, our customers will benefit from their combined expertise.
Gold River, CA (PRWEB) February 13, 2014
SkinStore.com, the nation's leading e-commerce specialty retailer providing scientifically sound solutions for healing and maintaining healthy skin, has added Glytone by Ducray to its assortment of premium products.
Hair problems can often be the result of scalp issues, as an unhealthy scalp can cause itching, flaking and even impair normal hair growth. Glytone, long known for their clinical skin care, teamed up with Ducray Dermatological Laboratories to create a line of therapeutic products designed to promote optimal scalp health while helping the hair look its best. Nourishing shampoos and treatments help slow hair loss and address thinning hair, and soothing shampoos help soothe scalp irritation and maintain its natural balance.
Designed to work in concert with hair loss products, Glytone by Ducray Anaphase Shampoo gently cleanses the hair and scalp while prepping them to better receive thinning hair treatments. Hair is nourished with essential vitamins, minerals and botanicals, resulting in increased body, shine and strength.
Christina Bertolino, Senior Buying Manager at SkinStore.com, said, "Glytone is a trusted name in clinical skin care. By teaming up with Ducray to offer therapeutic hair care, our customers will benefit from their combined expertise."
About SkinStore.com.
Physician-founded in 1997, SkinStore carries over 250 premium brands of skin care, cosmetics, hair care, beauty tools and fragrances from around the world. With over 9,000 products to choose from, SkinStore is a leading online resource for clinical and dermatologist-recommended skin care products. Customers receive free shipping on all U.S. orders over $49, and an esthetician-staffed call center is available Monday through Friday to answer questions and offer product recommendations. The company is headquartered in Gold River (Sacramento), California with operations in Sydney, Australia and an affiliate in Hangzhou, China. For more information visit SkinStore.com, SkincareStore.com.au, or SkinStorechina.com
Contact Information
Denise McDonald, Content & Production Manager
SkinStore
http://www.skinstore.com
916-475-1427