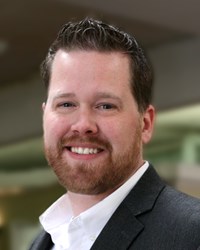 "BGW is truly one of the premier design/build firms dedicated to serving the local church. I look forward to joining with BGW to help churches be better stewards of the resources God has given them." - David Dennison, President, BGW Accounting
(PRWEB) February 17, 2014
Building God's Way, a nationwide church architect and builder network that provides a broad range of solutions to Christian ministries, announced this week that it has partnered with Dennison & Associates to launch a new division of Building God's Way called BGW Accounting. Dennison and Associates is a CPA firm that provides accounting services exclusively to Christian ministries throughout the United States.
This partnership will combine the church accounting experience, expertise and excellent reputation of Dennison & Associates, CPA, with the broad network of services offered to ministry-based organizations through the BGW program, including church design, engineering, construction, fundraising, growth coaching, worship technology and more. With a unique understanding of the local church and other faith-based organizations, BGW Accounting will be able to provide ministries with superior accounting services at a lower cost, resulting in more resources available for Kingdom growth.
Building God's Way founder and President Dan Cook commented on the new partnership, "Dennison & Associates aligns very well with our approach and our heart for helping ministries be the best stewards of their God-given resources. We have worked alongside this company for a number of years and have been impressed by their expertise and understanding of the church market. We are excited to partner with them to bring this expertise to more of our clients."
BGW Accounting will offer a wide variety of accounting services to churches and other Christian ministries, including annual audits, review and compilation, and bookkeeping services. For churches that are planning a construction project, BGW Accounting will provide a free analysis to help them better understand their funding capacity and prepare for the lending approval process. Other professional services include consultation in the areas of board governance, internal control assessment, 501(c) 3 registration, federal tax form 990 and federal/state payroll assistance.
Prior to forming Dennison & Associates, founder David Dennison served as the president of a church finance company that assisted ministries with their borrowing needs and personally originated over $175 million in church mortgage loans throughout the United States. This experience provided him with a unique understanding of the financial inner-workings of the local church.
"I am honored to be able to serve the BGW network of Kingdom builders and ministry clients.  BGW is truly one of the premier design/build firms dedicated to serving the local church.  I look forward to joining with BGW to help churches be better stewards of the resources God has given them," said David Dennison.
David Dennison, CPA, MBA, MS is a member of the American Institute of Certified Public Accountants. For more information about BGW Accounting, contact David Dennison at 719-264-9906 or ddennison(at)bgwservices(dot)com.
About Building God's Way - BGW has become a recognized national leader in ministry design and construction through its extensive experience in working exclusively with churches, Christian schools and colleges. Since 1998, BGW has worked with more than 600 ministries nationwide and has developed an unparalleled network of kingdom building services that include church design, church building, Christian school and college architecture, church growth coaching, vision casting, capital fundraising, non-profit development, financial solutions, worship technology and more. For more information about BGW, call 800-552-7137 or visit the web site at http://www.bgwservices.com.