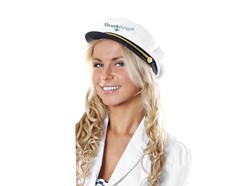 Mesa, AZ (PRWEB) February 11, 2014
There is no doubt we are living in a media rich world that is growing at an exponential rate, as the creation of original programming has reached levels that would have been considered unbelievable just ten years ago. For the first time in history it has become financially viable to post independent original web series and not only gather an audience but earn funds as well. Google estimates that over 100 hours of content are uploaded to YouTube every minute and that mobile viewing now accounts for 25% of all viewing worldwide. The fact of the matter is that user-generated content is here to stay.
The need to create expensive high budget shows has shifted as well as a significant part of the viewing audience has gone entirely mobile watching the shows on smaller screens. It does not appear consumers are going back to the traditional ways of media consumption which were primarily broadcast, cable and satellite television. As the content shifts to mobile platform eventually the advertising dollars will shift as well as marketers try to reach the new viewers. In the United States charities churches are slowly catching up to the new programming models. Charities that had traditionally created PSA materials for national broadcasting now create programs that garner hundreds of thousands of hits and even host their own channels on Vimeo and Roku. Churches produce their own testimonial and worship shows, and channels such as XPMEDIA promote hundreds of independently produced videos that cover subject from divine healing to the dream interpretation. When a video goes viral on YouTube the program creator can earn revenue share from the ads that are sold.
Boat Angel Family Films, the programming division of Boat Angel Outreach Center has been producing original content for children and teens since early 2004. Boat Angel created an original animation series to reach a specific target age groups- children four to ten years old, the show entitled "The Adventures of Donkey Ollie" are thirteen episodes of E/I content that were created to reach children with bible friendly content. Boat Angel Family Films also creates documentaries, music programs, Christmas Specials and television shows geared towards teenagers. By taking responsibility and creating original online Christian programming, Boat Angel assures that their message is available no charge to a growing worldwide audience.
Brian Stewart, President of Boat Angel stated, "We can distribute our shows economically through sites like YouTube, and pegmedia.org and see them picked up and viewed on hundreds of stations nationally and internationally. Worldwide we have been able to grant many free broadcast licenses and allow networks to use our shows and to translate them for other language groups as well. A Korean broadcast group redid the audio and soundtracks for Adventures of Donkey Ollie and now runs that program weekly in the Korean language. Donkey Ollie was also just recently picked up by a station in South Africa. It is the stated mission of Boat Angel to reach young people with the Gospel riding the wave of the new media seems like a good way to accomplish that goal."