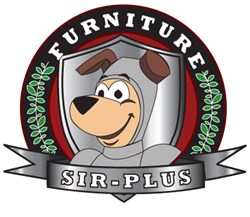 As a fast growing dynamic company we believe that the best way to improve ourselves and the enviroments we find ourselves in is to give everyone a chance to share our success.
Philadelphia, PA (PRWEB) February 12, 2014
Furniture Sir Plus has unveiled an innovative two pronged initiative that aims to help improve the city starting with the neighborhoods where it's superstores are located.
The first Prong of the CSI campaign aims to help those that for whatever reason have lost their credit leaving them unable to Purchase things that they need in order to live comfortably. The No Credit Check financing has a 90 day same as cash option as well as it's low monthly 12 month payment options. In the words of FSP CEO Phillip Trenk "We all know the value of dressing for success and the positive impact dressing well can have on a person's confidence and how they are perceived by those around them," says Trenk. "What most people fail to realize is that coming home to a place that is comfortable and makes them feel good is just as important- there are few things more demoralizing then coming home after working a 15 hour day and not having a comfortable place to sit or sleep."
Combined with prices below industry standard and a staff that is highly trained in the product and industry this financing really makes things that would otherwise be unattainable to many hardworking people not only attainable but easy and simple for them to have as well.
The Second Prong of the initiative aims to provide jobs to sincere people who have been unable to find work due to a mistake they may have made in their youth that led to them being arrested. A recent study published in USA today has shown that nearly half of all African American males have been arrested by the time they are 23. The numbers are pretty much the same for other groups that live in an urban environment. The same Article quotes the Rev. Dr. Robert Waterman, a pastor at Antioch Baptist Church in Brooklyn, as saying that the high arrest rates for young black men create a troubling cycle, where criminal records lead to difficulties gaining lawful employment, which then results in criminal behavior and more arrests.
"It really takes a toll on them and their futures," he said. "Even the process of getting carried down to the police station — it becomes a custom or pattern that becomes part of their lives." (source http://www.usatoday.com/story/news/nation/2014/01/20/nearly-half-arrested/4669225/)
With this new initiative, Furniture Sir Plus aims to break this cycle. "We do not believe that making a mistake or bad decision makes someone a bad person and labeling them as one and refusing them decent employment will only lead to more crime which hurts the person, their family and society at large," says FSP CEO Phillip Trenk. To apply for a position all someone has to do is email CSI(at)myfurnituresirplus(dot)com and fill out a quick questionnaire to let FSP know which Job openings the applicant would like to fill. The Job openings range from cashier positions to warehouse to sales or even management. Says Trenk, "We are a fast growing dynamic company and we believe the best way to improve ourselves and the environments we are located in is to give everyone a chance to share our success."
Furniture Sir Plus has 3 Super-Centers in the Philadelphia area and is in the process of opening more. For more info, visit http://www.myfurnituresirplus.com and "like" us on Facebook. To contact Furniture Sir Plus' CEO, e-mail phil(at)myfurnituresirplus(dot)com.