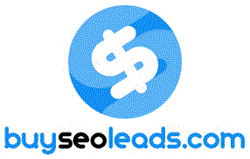 (PRWEB) February 12, 2014
A recent study by Marketing Sherpa noted that SEO leads close approximately 14.6 percent of the time. To better understand the power of SEO Leads, the standard lead, generated through telephone, mail or any other method usually closes around 1.7% of the time. But with Google only getting smarter and online marketing becoming more accessible by the minute, how does a rising SEO agency take it to the next level, ensuring both quality and conversions? To answer that question BuySEOLeads.com has taken a unique approach toward creating a more perfect method for delivering SEO leads of the highest quality: being a great SEO company with too many great customers.
And in this case great customers make for great leads, leads that are anything but "hand-me-downs" for SEO Agencies. In many cases of buying SEO leads, SEO companies often may be getting leads that have already been sold off to 20 or more different agencies, not to mention that many of these SEO leads have no budget or no way of getting the means to hire an SEO Agency. Statistically speaking, SEO Leads don't age well. With BuySEOLeads.com, the key is that these leads are nurtured. What that means is that these clients have already shown a commitment to getting SEO services. The sales are done and the customers are already waiting.
The primary advantages to using our Nurtured Leads for SEO Companies include:

No Cold Calling.
No Second-Guessing from Customers.
No Purchasing Lists and Following Up.
No Time Wasted on Verifying Legitimacy.
More Time for Marketing.
In addition to offering leads that are actively seeking SEO Agencies for services, these leads are also industry-specific and exclusive. Crafted by the hands controlling the ship of a boutique marketing agency busier than you could ever imagine, BuySEOLeads.com was created not just to provide leads at a higher closure rate, but to help SEO agencies save time on the process of closing and confirming, opting more to their marketing and service.