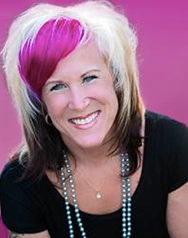 Warsaw, IN (PRWEB) February 14, 2014
Servant leadership is the topic of Sandi Krakowski's newest article for Entrepreneur Magazine. Krakowski is known for writing about faith in the workplace, and her latest words are no exception.
Krakowski, noted in Forbes as a top social media influencer, wrote the article titled "Leading as a Servant." In it, she explains the concept of using servant leadership, which is coming alongside others to empower them rather than trying to dominate over people for your own success. Krakowski states that this principle is nothing new but rather holds "old-fashioned values."
Krakowski's methods to success may seem unconventional to some, but her results are undeniable. She has created a platform of over 600,000 clients in less than 18 months using Internet marketing and social media. She is an expert copywriter and is the hands and brain behind various multi-million dollar corporations.
The second half of her most recent article gives a "how-to" for servant leadership for at home and at work. This article has received a lot of positive feedback, but Krakowski's articles have also been known to create quite a stir in the social media realm, and for some readers are very controversial. Her articles for Entrepreneur Magazine can be found here.
About Sandi Krakowski- Digital Media Marketing Expert noted by Forbes as a Top 20 Women Social Media Influencer and a Top 50 Social Media Power Influencer. Sandi is known in the marketplace for living an outrageous life, giving to many causes, writing, cooking and enjoying her family while serving over 2 million clients. She has a historic track record of building an online social media presence with more than 600,000 clients connected to her in less than 18 months. But the core of who Sandi is revealed in her powerful teaching on faith, belief and the power to #BEMORE in all areas of life. You can find her at: http://www.arealchange.com.