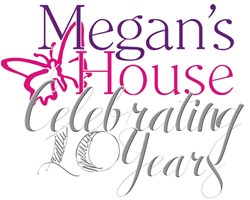 Megan's House has been the best thing to happen to our family. Everyone is so caring and loving and my child really enjoys himself while he is there.
Albany, GA (PRWEB) February 13, 2014
February 25, 2014 marks an important milestone for Megan's House. This month is the 10 year anniversary of providing respite care to children and families in Southern Georgia. Celebrating this achievement is exciting and rewarding! As a result of creating a unique solution for families who have children living with developmental disabilities, many lives have been touched and quality respite care has been provided to numerous families in desperate need of a break. Last year, 51 children were served at the three locations and 415 days of respite care were provided for these special families. However, this service has no permanent, secure source of funding. Easter Seals is thankful for the community support which has made this program possible and is excited for what the next ten years will hold for Megan's House.
ABOUT MEGAN'S HOUSE
Megan's House is a respite home for children ages 0-17 who have developmental disabilities, autism, or are medically fragile. Direct care is provided by qualified, experienced Direct Support Professionals and individualized care plans are developed by the Registered Nurse on staff. Megan's House is a much needed service to local families of children with special needs. Megan's House provides families a well-deserved break with the peace of mind that their child is being cared for by a qualified professional. Megan's House services are provided in three locations: Valdosta, Albany and Waycross.
ABOUT EASTER SEALS SOUTHERN GEORGIA
Easter Seals Southern Georgia creates solutions that change the lives of children, adults and families with disabilities or special needs by offering a variety of programs and services that enable individuals to lead lives of equality, dignity and independence. For more information, visit us online at http://www.southerngeorgia.easterseals.com or call us (229)439-7061.