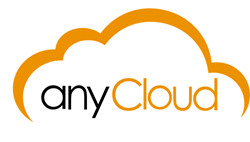 Essentially, we are allowing Abiquo anyCloud users to leverage our existing technology and apply this to the public cloud - users will look to Abiquo as the link between their public and private cloud environments in delivering true hybrid cloud.
London (PRWEB UK) 12 February 2014
Cloud management software provider, Abiquo has today launched Abiquo anyCloud a SaaS version of its established cloud management platform – a single portal from which users can manage and control their entire public cloud infrastructure.
The new launch now allows public cloud users to integrate and manage public cloud services Amazon EC2 and Rackspace from a single console. Rackspace is the first OpenStack implementation and further public cloud integration is planned, with support for all major public clouds to be released in the coming months. Abiquo anyCloud users can expect a continual addition of new features; in particular reporting and auditing capabilities which will allows users to monitor and control usage across their public cloud infrastructure.
Other features include:
● Greater insight: Users are able to deploy and import Amazon instances to gain visibility of public cloud environment.
● Workflow controls: Set email alerts and approval notifications for new deployments .
● Secure user access: Users can create multiple, secure user accounts in Abiquo anyCloud for a single Amazon account and create different roles and scopes for each user account.
● Business intelligence: Broad reporting tools and access to a full and informative audit trail
Ultimately, Abiquo anyCloud users are now able to leverage Abiquo's experience in delivering enterprise virtualization to address their public cloud needs.
.
CEO Gilles Samoun commented: "We already successfully deliver a cloud orchestration platform to our current service provider customers and saw a real gap in the market for a tool that truly allows public cloud users to gain visibility and manage their public cloud infrastructure in the same way."
"Today, we know that companies are spending unforeseen amounts on employees racking up expenses in provisioning their own public cloud accounts - often without the approval of the IT department. This not only has severe monetary consequences, but also raises issues of security and compliance, which all businesses must adhere to. This is where we see Abiquo anyCloud becoming an invaluable tool in providing the necessary visibility and cost controls to these organisations."
Samoun goes on to say: "Essentially, we are allowing Abiquo anyCloud users to leverage our existing technology and apply this to the public cloud - users will look to Abiquo as the link between their public and private cloud environments in delivering true hybrid cloud."
Hybrid cloud is the future
With the introduction of the Google Compute Cloud officially launching in December 2013 to rival the Amazon Web Services offering, all eyes are on the public cloud market place to see what the future will hold for this space.
VP of Products at Abiquo, Ian Finlay predicts: "Recently, it has become increasingly evident that the enterprise is shifting to the public cloud to meet their infrastructure needs. Cloud users do not just want to be confined to having the choice of only on premise or a public cloud environment and there is a real need and demand for the ability to seamlessly move between both offerings.
With Abiquo anyCloud users will have the freedom of public cloud, with the management controls of private cloud. This hybrid cloud solution will allow our users to utilise the public cloud management tools that Abiquo anyCloud provides, but have the flexibility to upgrade to an on premise solution with ease and manage both environments through a single console."
ENDS
Notes to editors:
● For more information on Abiquo anyCloud visit here or sign up here.
About Abiquo
Abiquo delivers the industry's leading cloud orchestration software for service provider clouds; allowing customers to quickly build and monetise cloud services, whilst managing your hybrid, private or public cloud infrastructure from one intuitive portal - adding value to your organisation through greater efficiency and control.
Designed from the ground-up as a strategic solution to meet the needs of customers, unlike other solutions, Abiquo was specifically architected to be hardware and hypervisor independent. By focusing on the needs of all major stakeholders, and employing many breakthrough techniques to manage and secure the cloud, Abiquo delivers a unified solution which is truly greater than the sum of its component parts.
Abiquo's mission is to deliver the richest and most flexible cloud technology to customers, allowing them to attain the greatest levels of agility and cost-saving, through automation, management efficiency and unrivalled self-service.
Operating across even the most complex new and existing environments, striving to provide all customers with the highest levels of service, value and ROI, with its solution deployed by customers across the globe, in a wide variety of industry sectors, Abiquo is among the fastest growing cloud companies.
Abiquo is privately held, and operates from headquarters in the UK with offices in Europe, and through its extensive global partner network. For more information, visit http://www.abiquo.com.