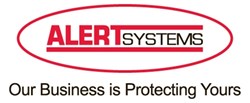 Ensuring that your CCTV is installed by seasoned professionals means that your security offers both valuable information and crime prevention for your premises
(PRWEB UK) 11 February 2014
According to an article titled 'Highcliffe business hit by smash and grab just weeks after opening' published in the Bournemouth Daily Echo on the 10th of February, 2014, police are reviewing CCTV footage of the brand new hairdressers after thieves used a large paving stone to smash through the glass panel in the front door. The thieves used this opening to enter the property and steal a range of high-end hair care products.
According to the paper, the business community in Highcliffe has been said to have responded generously. Owners, Terry Matthews, Luke Matthews and Nicola Donnison believe that they must have upset someone as the thieves specifically targeted all a computer and all the high end stock and went on to damage the phone and internet lines. The owners believe that the offender must have an understanding of hair products because of their well-informed targets.
Security specialists, AlertSystems are renowned UK providers of CCTV and as experts in the industry they understand the importance of installing such systems on premises. A spokesperson shared their thoughts on the recent news:
'The smash and grab robbery carried out on this new business has emphasised the security needs for even the youngest of business ventures. Being attacked just a month into opening is unfortunate, but it does highlight the fact that all businesses are vulnerable to attack and the implementation of professional CCTV security systems are vital for providing thorough evidence in the case of criminal activity.
'Ensuring that your CCTV is installed by seasoned professionals means that your security offers both valuable information and crime prevention for your premises.'
AlertSystems manage and maintain over 5000 security installations throughout the UK and are specialists in providing business security solutions. Offering professional service and a complete range of security services such as monitored alarm systems, Automatic Number Plate Recognition and Avigilon CCTV security systems. AlertSystems offers effective and reliable solutions to security problems.