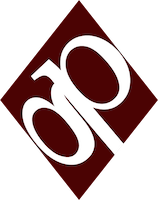 The time a candidate CV or Résumé has to make a first impression is just 7.6 seconds.
London, UK (PRWEB UK) 12 February 2014
International Professional CV Writing business (http://www.professionalcvexperts.co.uk) Grieves Pryce Ltd have revealed that following a recent study of candidate applications the time a candidate CV or Résumé has to make a first impression in 2014 is just 7.6 seconds.
The first part of the process was for the recruiter to use an applicant tracking system (ATS) to determine initial suitability. The resulting short list of candidate CVs was then scrutinised by a recruiter to ascertain the "fit" of the candidate against the role specification. The average time to say yes or no to a CV suitability was found to be just 7.6 seconds.
Tracey Thomas, Managing Director of Grieves Pryce explained further:
"The results show a combination of factors that affected the outcome. From the perspective of the recruiter, the person tasked with narrowing down to find suitable candidates was acting like a human ATS, searching for a match on position, industry and creating a long list of possible candidates, taking an average of 7.6 seconds to determine.
"This would then be narrowed further to a short list. But from the perspective of candidates, it transpired that only 5.36% were suitable based on position and industry.
"Whilst there are numerous occasions whereby candidates can move between industries this particular campaign was position and industry specific. The specification clearly stated that because of the nature of the post that candidates without industry experience would not be selected and the majority of applicants had ignored this.
The results actually vindicate the professional CV writing service that Grieves Pryce offer and prove that employing a third party with knowledge and experience can assist individuals with not only writing a professional CV which would have been selected but to also ensure the suitability of the person matched the role in question. Focusing candidate energy towards the right role has always been a foundation of the CV service offered and helps avoid the unnecessary disappointment which can impact confidence at all levels"
Grieves Pryce provide International Executive Search and Selection recruitment services for Executive Boards and Professional CV Writing and Executive Career assistance for Managers, Directors and C-Level clients.
For more information regarding Grieves Pryce please visit their websites http://www.grievespryce.co.uk & http://www.professionalcvexperts.co.uk.