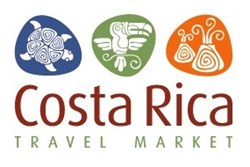 "Bitcoin is the future of online payments"
Denver, Colorado (PRWEB) February 13, 2014
There is no doubt the U.S. consumer has been re-educated over and over on how to purchase travel since the inception of the Internet. Once an arena of traditional Travel Agents and Online Booking companies such as Expedia and Orbitz, the landscape of online travel was soon to be hit by a new wave that not many saw coming. It was 2010 when LivingSocial lead the change by incorporating travel services as part of their discount deals offerings. Months later Groupon would follow their steps, and in time discount travel became one more commodity for those venturing into the online travel market.
In March 2011 the then director of LatinExplore, Monica McIntyre, became one of the first merchants to launch Costa Rica vacations as a destination through one of these discount deal platforms. Characterized by its avant-garde outlook, the company which thrives on innovation was happy to take the risk into the unknown. It all paid off, the bet returned 10 fold and many others rushed to follow suit. That was the last time she remembers feeling a rush of adrenaline generated by the risk of technological innovation in an otherwise traditional travel agent job.
But innovators do not rest, and the thirst for risk is not easily quenched.
Six months ago, Ms. McIntyre launched CostaRicaTravelMarket.com offering U.S. travelers with a Costa Rica focused marketplace for hotel and travel packages. And what is new about this you may ask? Innovation this time was to take a sharper turn: clients can pay for their Costa Rica vacation with Bitcoin.
Ms. McIntyre explains that Bitcoin payments are easy and help avoid expensive transaction fees which eventually will be translated to lower pricing for the traveler. She uses Coinbase as the company's virtual wallet and believes the merchant tools they offer allow businesses like hers to easily hedge for the risk of the volatility involving the peer-to-peer digital currency market.
CostaRicaTravelMarket.com might be the first to accept Bitcoin to pay for travel to Costa Rica, but like in the case of deal platforms she believes her first mover's advantage will quickly disappear once the adoption of digital currency enters the comfort zone it inevitably will.
Costa Rica Travel Market LLC is an online travel operator with offices in the Denver, CO and San Jose, COSTA RICA. Costa Rica Marketplace delivers an online platform for Hotels to publish Deals & Offers to the US market. For more information contact: http://www.CostaRicaTravelMarket.com, or contact Monica McIntyre at 1.888.831-1811 or by email at info(at)costaricatravelmarket(dot)com.