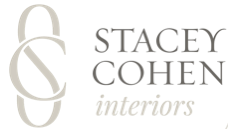 As an interior designer, I believe Hollywood is beautiful on the inside. ~Stacey Cohen
(PRWEB) February 11, 2014
Stacey Cohen Interiors knows Its not a surprise when designers are asked to design a room within a room, one that could be hidden away and yet, easily accessed. It gives a new twist to the phase "Love Shack", hence, the new Hollywood must have: a "Love Shackle"
Los Angels offers the luxury of designing homes with vast views of the city lights and the endless horizon of the Pacific ocean. It is a fact, LA is Sexy. Sexy is everywhere, from private patios to the body-bearing beaches, to the nooks of neighborhoods and the joints in-between. While the most sexy may start with coveted addresses and finish at the high-rolling view, there is a lot that must go into the interiors of these homes to live up to their desirability.
Invited guests to these homes can not argue, the interior design of the home are as flawless as the home owners. A city built on success and fame keep the interiors popping and the level of art, furnishing and interior entertainment must be kept in line with it. Home design influences on the coast run wild. Sparked by passion for a life in the sun and paid for by dedication to a honed craft, the limits of decor in LA are endless.
While Los Angelenos are known for reinvention, these five frisky trends have been around for centuries.
1. While the British gave us wrought iron personal peg-boards, today, custom designed headboards can be outfitted for exact size for partners' proportions.
2. Mirrored Ceilings - Louis XIV was onto this idea with the Hall of Mirrors at Versailles. Another reason the French are really so sexy.
3 & 4. Feng Shui + Kama Sutra - The ancient Chinese say to keep the space sparse, decorate in reds, pinks, and warm tones, and keep the chandelier clear of the bed. Perhaps the last is to not interfere with the Kama Sutra creative play.
5. Mr. Moore, as in Benjamin, knows a few things when it comes to setting the mood with color such as Black Satin, Bittersweet Chocolate, Gulf-stream, Drift-scape Tan, Dorset Cream and Gunmetal.
STACEY COHEN is a Los Angeles-based Interior Architect and Designer.
Actively influencing trends, Stacey, and HGTV Design Star Alum, has appeared on television, print, internet and radio.
After fifteen years of working and living between coasts, Stacey has merged metropolitan influences into a unique style that lies between town and country, opulence and ease. Fall 2013 marks the debut of the Stacey Cohen Collection.
Stacey Cohen Interiors http://www.staceycoheninteriors.com