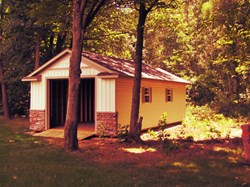 Los Angeles, California (PRWEB) February 12, 2014
Although planning to eventually offer relocation transport in all new locations, many are initially being set up as storage sites in areas where moving companies do not offer the service. 24/7 Van Lines are able to do this because of momentum gained in the last quarter of 2013, when net income was greater than expected. The first quarter of 2014 is expected to see revenue increases of up to 13%.
24/7 Van Lines have countless locations which offer both transport and secured storage sites. These storage facilities allow businesses with excess or online inventory to manage their relocation more efficiently by funneling the most current product to their new offices while allowing online sources of revenue to remain behind.
Riley O'Connor, the manager of a corporate office in downtown shared her feelings. "When helping organize the transport of our offices, 24/7 Van Lines have become part of the family. It doesn't feel like we've hired an outside company. It feels like we've hired new employees with as much a stake in the company as we have. Our inventories have been meticulously updated and prepared for the move, and product that isn't coming to our new offices remains in their storage facility under lock and key."
Most long distance moving and storage companies have excessively high prices due to the nature of offering so many related services to clients, but O'Connor acknowledges that she compared various cross country movers quotes first. "Yes, 24/7 Van Lines weren't the only choice available to us, but they were the best choice. Their affordability comes with an incomparable professionalism and efficiency that I wish my own employees could offer to our customers. We have a new goal, because of them."
The effectiveness of 24/7 Van Lines has only grown through the services offered. Productivity has skyrocketed. Detailed reports offered by industry leaders prove that 2014 is on track to be one of the best years ever for 24/7 Van Lines, as they move steadily ahead of competitors effortlessly once again.
About 24/7 Van Lines
24/7 Van Lines have remained one of the greatest long distance moving and storage companies because of their understanding about what it takes to succeed in today's fast-paced environment. Our movers have the lowest accident rating in the state, and competitors offer higher prices with fewer services and more limited options. For tips on how to prepare for a successful move, visit 24/7 Van Lines online and take the time to schedule a date with one of our customer service representatives.