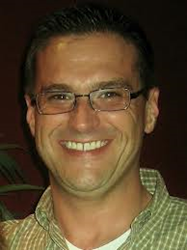 ... Attorney Benjamin Waxman cites over 51 pages of claims by the defense, including prosecutorial misconduct and asks the court to grant Clark a 'new and fair trial.'
West Palm Beach, FL (PRWEB) February 24, 2014
(US~Observer) - Jamie Clark sits in prison convicted of a crime resulting from a tragic accident that occurred on October 13, 2006, sadly ending the life of 85-year-old Lucy Miller. According to court documents obtained in the public record, Clark's original criminal charges were dismissed on December 9, 2010 (case # 07CF004923AMB). The 15th Judicial Circuit re-filed criminal charges (under case # 2011CF000175AZZ, State of Florida vs. James Franklin Clark, Jr.) on January 4, 2011, which led to Jamie Clark's conviction on September 15, 2011, nearly five years after the accident.
Clark hired a new law firm to file his appeal (case # 4D11-4357) plus a motion for post conviction relief (case # 2011CF000175AZZ) in the District Court of Florida's, Fourth District. In Clark's motion for PCR, the defense insisted there was a Brady Violation, claiming the state failed to share evidence favorable to the defense. The 4th District Court agreed to hear the merits and remanded the case back to the 15th Judicial Circuit Court. Despite the evidence presented by Clark's defense during the PCR hearing, Judge Kastrenakes, the original trial judge, denied the motion on January 6, 2014.
According to Clark's counsel, they are currently preparing for his original appeal which was filed on Nov. 20, 2012, coupled with filing another appeal for the recent Post Conviction Relief denial. The original conviction appeal filed by Attorney Benjamin Waxman cites over 51 pages of claims by the defense, including prosecutorial misconduct and asks the court to grant Clark a "new and fair trial."
The US~Observer, a national newspaper that helps vindicate people who are wrongfully charged or convicted with crimes, has reported extensively on Clark's case. Its investigative news reports, with supporting court documents and evidence can be found by going to http://www.usobserver.com/archive/jan-14/jamie-clark-links.htm.
There is a Facebook page entitled, "Jamie Clark Deserves Justice," that can be viewed at https://www.facebook.com/jcla67.
US~Observer investigative reporter Joseph Snook has followed this case extensively since Clark's conviction and urges all other news outlets to review this case and report their findings.
Joseph Snook can be reached by calling 541-474-7885 or writing joe@usobserver.com.