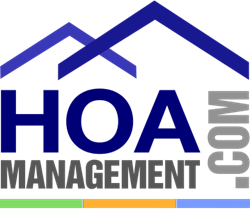 Chicago, IL (PRWEB) February 12, 2014
HOA Management (.com) is proud to announce a new advertising partnership with AAA Painting Contractors. For more than 20 years, AAA has been the #1 painting contractor in the Chicagoland area.
AAA Painting Contractors has partnered with HOA Management (.com) to advertise their services to community associations and property management companies in Illinois that are actively searching for painting services. As a result of the new partnership, AAA Painting Contractors will appear on the HOA Management (.com) vendor directory. To learn more about AAA Painting Contractors, visitors to the directory can view their profile page on HOA Management (.com). This page allows users to contact AAA Painting Contractors in a number of ways. These include a direct hyperlink to their website, a current phone number, and an email contact form.
AAA Painting Contractors is an industrial and painting company serving community associations and other commercial buildings in Illinois. When common areas need a fresh look, AAA Painting Contractors is the commercial painter to call. AAA will prepare the surface to be painted to ensure the best final outcome. AAA will complete all necessary sanding, restoration and repairs before the interior painting project begins. AAA's interior specialists can paint walls, ceilings, drywall, trim, floors, and much more. Their dedicated Customer Service team will work to make sure all small maintenance projects are expertly managed and completed. The commercial painters at AAA Painting Contractors are full-time employees of AAA, not sub-contractors. This allows them to manage schedules and control the timeliness of any project completion.
HOA Management (.com) is a leading HOA property management directory that uses targeted marketing strategies to reach out to community associations and offer them free access to its online directory. Association residents and board members are able to connect with professional management companies and service providers in their local area by searching on the HOA Management (.com) directory. To learn more about HOA Management (.com), visit http://www.hoamanagement.com or email sales(at)hoamanagement(dot)com.
###