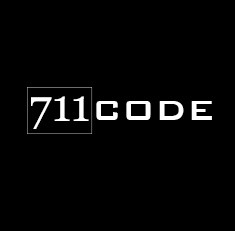 Always state your case!
Santa Fe, New Mexico (PRWEB) February 12, 2014
711 Code, (http://www.711code.com), the online boutique specializing in high-end, limited edition products, has announced the exclusive launch of specialty phone cases and accessories by acclaimed designer Albert OH.
Introducing original rock n' roll artwork and material-based fashion forward cases for the Samsung Galaxy S4 and new iPhone 5/5s, the limited edition Albert OH collection debuted at CES 2014 in Las Vegas.
Long-time graphic designer to Danny "Count" Koker of Count's Kustoms (Counting Cars) and affiliate brands, Albert OH has designed collectible posters for bands such as the Black Crowes, Bon Iver, Def Leppard, Imagine Dragons and other talents in addition to the venues that include The Joint at the Hard Rock Hotel in Las Vegas.
OH's custom mobile cases are inspired by music, moved by technology. Each one of the 6 eye-catching cases tells a unique story, exhibiting rock star luxury adorned with detailed leather and music graphics. The Case entitled "Vegas" is dedicated to the city that has nurtured his career as a designer. This custom designed case, exclusive to the line, features studs around the outer edge, giving it a rock n' roll vibe while serving as a grip for the user.
These one of a kind protective cases, produced and manufactured by Xentris Wireless, an OEM manufacturer of wireless accessories, are crafted from durable material featuring a fabric inlay with the designer's signature guitar monogram on the inside of the case.
The mobile cases are available exclusively at The Hard Rock Store at the Hard Rock Hotel & Casino Las Vegas and online at http://www.711code.com.
711 Code is always evolving as an online boutique with unique and modern lines like DEOS and olloclip. As a company, 711 Code looks for brands that fit 711's Code and their brand image. 711 Code is looking for collaboration and creativity to add to their growing brand.
DEOS, based in New York, New York came on the scene offering a twist to the conventional electronic accessory line by adding Swarovski Elements. They reinvented the cell phone case by making it sleek and classy that's modern yet sophisticated to the eye. The founders of DEOS are not strangers to the jewelry world. After 6 generations in the jewelry industry, DEOS ventured into the cell phone case and accessory line. DEOS is perfection for incorporating fashion, style, bling and merging them together in accessories.
olloclip creates innovative photo accessories that offer a wealth of creative possibilities for taking and sharing great-looking photos and video. olloclip started as a Kickstarter company in 2011 before catapulting into the brand it is today — a company with a huge, worldwide fan base. olloclip's flagship product, the 4-IN-1 Photo Lens for the iPhone and iPod touch, features four lenses (Wide-Angle, Fisheye and two macro lenses--10x and 15x) in one small, convenient package that fits easily in a pocket and the palm of the hand. The company continues to expand its product line and recently added a Telephoto Lens as well as a Macro 3-IN-1 Lens, which won Best of CES 2014. Literally overnight, olloclip products have created a new category known as mobile photography — allowing anyone who takes pictures with a smart phone to capture and share their experiences spontaneously and artistically.
Press samples and photos are available upon request.
###
About 711 Code, Inc.
711 Code is an online boutique. Specializing in premium SEP (Small, Exclusive, Products) from brands all over the world. Intrigued by high end, limited edition products is why 711 Code was created. To celebrate products that are not readily available to the public yet the demand is there. We continue to research and look for the best products that are statement pieces and ones people will be talking about. Born and Raised in Santa Fe, New Mexico 711 Code is more than an online boutique it's a brand and way of expression. Contact 711 Code at http://www.711code.com and info(at)711code(dot)com.