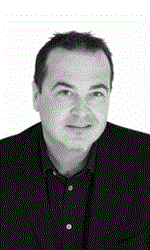 Bethlehem, PA (PRWEB) February 13, 2014
Capitulate, product of the youth drama project Together Stronger, will open in Northern Ireland on Saturday, February 15th, 2014. Formed by a partnership between 174 Trust, Youth Action Northern Ireland, and author and peace builder Tony Macaulay, the project was created as a means for teenagers to make their voices heard among their community, while also giving them an opportunity to learn and develop devising, rehearsal and performance skills. Two performances of the drama will run at the Duncairn Centre for Arts and Culture and Youth Action NI in College Square North.
The objective of the drama project was to create an issue-based piece of theatre focused on sectarianism, centered around the union flag dispute that arose in late 2012 and led to widespread protests and unrest. The program allows youth to provoke debate in their communities in regards to division, prejudice and stereotyping. It also provides a platform for the youth to showcase their talents and share their opinions.
Tony Macaulay states, "I am very proud of the work these young people have accomplished over the past several months, and I hope that the experience will inspire them to continue to break down walls of prejudice throughout their lives."
Macaulay, author of the critically acclaimed memoirs Paperboy and Breadboy, entered the partnership with 174 Trust and Youth Action NI as a writer and volunteer artist for the program. He helped to develop a script with local youth and foster an environment of collaboration, creativity and cohesion. Macaulay has worked with hundreds of groups on issues such as community development, conflict resolution, equality and human rights, and helped to develop 174 Trust in Belfast in the 1980's.
"These youth have worked very hard, and I believe strongly in the message they will portray," stated Together Stronger Program Director Geoffrey Kerr. "I hope that it encourages others in our community to think differently about conflict resolution and the way they interact with those of different back rounds and lifestyles than their own."
To book free tickets, contact reception(at)174trust(dot)org and for more information on Together Stronger, visit 174trust.org.