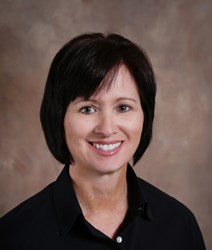 Julie's extensive career at KnowledgeLake is a testament to her ability to adapt and learn, as well as her long term commitment to our customers... - President and Co-Founder of KnowledgeLake, Ron Cameron
St. Louis, Missouri (PRWEB) February 12, 2014
KnowledgeLake is pleased to announce the promotion of Julie Lintner to Vice President of Professional Services. In her new role, Lintner will lead KnowledgeLake's professional services team, comprised of experienced Enterprise Content Management (ECM) consultants, as they continue to deliver world-class ECM consulting and implementation services.
"Julie has a wealth of ECM industry knowledge that has helped us deliver the results that our clients deserve. Julie's extensive career at KnowledgeLake is a testament to her ability to adapt and learn, as well as her long term commitment to our customers. We are very fortunate to have her guidance and direction at the forefront of our organization," said President and Co-Founder of KnowledgeLake, Ron Cameron.
Lintner has been with KnowledgeLake since its inception in 2001. She has 20 years of experience in the ECM industry, and has held many different roles at KnowledgeLake within Professional Services and Marketing.
"This is going to be a pivotal year for KnowledgeLake and I look forward to leading the Professional Services team in delivering ECM solutions to our clients to solve their business problems. Our team of ECM consultants have a plethora of knowledge around ECM and SharePoint and are ready to guide our clients through the maze of automating their business processes and ensuring they find value along the way," said Vice President of Professional Services, Julie Lintner.
Prior to joining KnowledgeLake, Lintner got her start in the ECM industry working for FileNet. She also served as the President of the AIIM St. Louis chapter for a number of years. Lintner sits on the adjunct faculty of St. Louis University teaching Project Management courses. You can connect with Julie Lintner on LinkedIn.
About KnowledgeLake
KnowledgeLake is an innovative software and services firm specializing in helping Microsoft-driven organizations solve their document-intensive business challenges through expert guidance, council, services and enterprise software solutions. KnowledgeLake provides the business expertise and technology needed to help clients efficiently capture, store and manage process related documents as part of an over-arching Enterprise Content Management (ECM) vision.
Headquartered in St. Louis, Missouri, KnowledgeLake is a three-time Microsoft Partner of the year award winner and is recognized as the founder of the SharePoint document imaging marketplace in 2003. KnowledgeLake enables its customers to maximize and extend their already sound investments in proven Microsoft technologies, such as Microsoft SharePoint, Microsoft Office and Microsoft Office 365. Equity funded by PFU Ltd. (a wholly owned subsidiary of Fujitsu Ltd.,) KnowledgeLake is a strong, stable and global company with over two million licensed users in 35 countries.