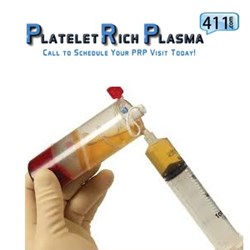 (PRWEB) February 12, 2014
A saving grace for patients who suffer from a multitude of chronic and debilitating conditions that cause unbearable pain, PRP411.com is one of the nation's firsts of its kind and a certified leader within the healthcare niche of prolotherapy. Created in order to help satisfy the exceptional influx of pain patients who are seeking this specific form of regenerative medicine, the company is continuously searching for reputable prolotherapy physicians who can attend to these patients and provide healing.
With a network that features a comprehensive list of highly sought-after PRP doctors, PRP411.com is comprised of medical practitioners who are looking to assist any and all Alaska pain patients. The company's physicians help patients organize an individualized, patient-centered pain management regimen that is designed to cater personal needs and preference. As more and more patients are turning to prolotherapy for pain relief, PRP411.com has now turned its eyes to the Last Frontier – the state of Alaska.
Celebrities, professional athletics and even Olympic hopefuls have utilized platelet-rich plasma therapy as a personal choice for effective healing. With PRP treatment becoming exposed more and more in the national limelight, patients in Alaska are starting utilize this regenerative medicine treatment to recover from substantial injuries that have been sustained. Greatly differentiating from many other forms of treatment, platelet-rich plasma injections are unlike any other form of traditional pain treatments such as surgery.
Instead of a surgical procedure, PRP is a non-invasive injection that will directly accelerate the body's healing response. In order to properly heal an injury, the body's mending process is essential to maintain order. PRP patients in Alaska will be absolutely astounded to know that PRP411.com is working around the clock to find prolotherapy doctors who practice this form of treatment within state boundaries.
Platelet-rich plasma therapy patients are able recover from a procedure in little to no time, meaning that patients are left without feeling obligated to spend a substantial amount of time in a recovery environment such as a hospital or rehabilitation center. As a unique form of blood injections, PRP allows a patient to go back home and relax, and eventually recover within a time period of a couple weeks. Conveniently enough, an administration of platelet-rich plasma is also able to take place right in any Alaska prolotherapy doctor's office as an out-patient process.
Platelet-rich plasma therapy should not be overlooked for the exceptional choice of pain management that it is. PRP411 advises that any Alaska pain patients who are tired of experiencing debilitating pain should inquire about this form of regenerative medicine. Patients located in the state of Alaska who are usually seeking this form of treatment have been diagnosed with conditions involving the knees, shoulders, hips and spine, rotator cuff tears, chronic plantar fasciitis, anterior cruciate ligament injuries.