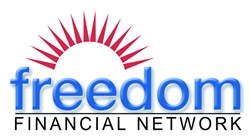 With the increasing use of online shopping, with extensive use of credit and debit cards, data fraud is a real danger.
San Mateo, Calif. (PRWEB) February 12, 2014
With several national companies – including Target, Neiman Marcus and White Lodging Services – reporting major data breaches recently, consumers may be worried about protecting their credit and identity. But they can take steps to protect themselves, says Kevin Gallegos, vice president of Phoenix operations for Freedom Financial Network (FFN).
More than 100 million customers may have had personal information or credit and debit card numbers stolen in the Target data breach alone. Many more could be impacted by hackers who broke into data for Neiman Marcus and for White Lodging Services, which manages franchises from Hilton, Marriott, Sheraton and Westin.
"All of these customers are at high risk for identity theft," Gallegos said. "And with the increasing use of online shopping, with extensive use of credit and debit cards, data fraud is a real danger. Fortunately, people can take action to protect themselves."
1. Monitor accounts daily. Keep an eye on bank and credit card accounts for unauthorized activity. Do not wait to receive monthly statements. Rather, check for discrepancies frequently each week. Thieves often use small, unusual amounts ($1.21 or 6 cents) as a test before attempting a pricier transaction. Consumers should not drop their guard. Data thieves sometimes wait months before taking action. Experts say it is not necessary to ask bank or credit card companies to issue new cards unless a problem is identified.
2. Report suspicious account activity. Consumers who notice unauthorized charges should call the bank or creditor immediately. The fraud monitoring department will cancel the card and issue a new one. They also will help to dispute charges. Cardholders are not liable for unauthorized charges. Target customers also should call the Target hotline (866-852-8580). Target will cover the cost of any fraudulent activity that results from the data breach for its affected customers.
3. Change PINs. Personal identification numbers (PINs) were among the data stolen from Target. A PIN is the number the customer enters when processing debit card transactions or making cash withdrawals from ATMs. Because the stolen PINs were encrypted, experts believe the thieves will be unable to use them. It's still wise, however, to request PINs be re-issued.
4. Register for free credit monitoring. Take advantage of free credit monitoring and identity theft protection being offered via CreditMonitoring.Target.com. Customers can register for this service until April 23. Victims of identity theft related to the Target security breach will be assigned an agent to help resolve problems.
5. Beware of scams. Thieves may have mail or email addresses and phone numbers for anyone whom Target has ever contacted. These customers are at higher risk of phishing scams. Thieves "phish" for additional information (such as bank account or Social Security numbers) in several ways. They may send emails that look like they are from a bank, creditor or store. Consumers should not open emails or attachments from unknown senders or click links provided by these senders. Instead, use an Internet search engine to navigate directly to a bank or credit company site. If someone calls claiming to be from a bank or credit card company, do not provide information, but instead call the toll-free number on the back of the credit or debit card to verify the earlier call's authenticity.
"Any business is at risk for a cyber-attack, and with the popularity of computer-processed credit card transactions, data breaches are likely to become more widespread," Gallegos said. "For these reasons – as well as your ability to stick to your budget – paying with cash is one way to protect yourself. But when cash is not feasible, observe safe shopping practices while remaining vigilant about your personal finance accounts."
Freedom Financial Network (http://www.freedomfinancialnetwork.com)
Freedom Financial Network, LLC (FFN), provides comprehensive consumer credit advocacy services. Through the FFN family of companies – Freedom Debt Relief, Freedom Tax Relief, ConsolidationPlus, FreedomPlus and Bills.com – FFN works as an independent advocate to provide comprehensive financial solutions, including debt consolidation, debt resolution, debt settlement and tax resolution services for consumers struggling with debt. The company, which has resolved more than $2 billion in debt for more than 200,000 clients since 2002, is an accredited member of the American Fair Credit Council, and a platinum member of the International Association of Professional Debt Arbitrators.
Based in San Mateo, Calif., FFN also operates an office in Tempe, Ariz. The company, with more than 600 employees, was voted one of the best places to work in the San Francisco Bay area in 2008, 2009, 2012 and 2013, and in the Phoenix area in 2008, 2009, 2010, 2012 and 2013. FFN's founders are recipients of the Northern California Ernst & Young Entrepreneur of the Year Award.
(end)