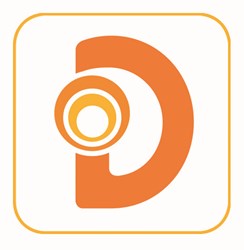 The move...expands our presence in the vibrant local start-up and technology community.
Boulder, Colorado (PRWEB) February 13, 2014
DevelopIntelligence, a leading provider of developer training in open source programming languages named the fastest-growing company in Boulder and Broomfield counties in 2013, is moving its corporate headquarters from Louisville, Colorado, to Boulder, Colorado. "The move puts us in the heart of Boulder," says Kelby Zorgdrager, CEO and founder of DevelopIntelligence, "and expands our presence in the vibrant local start-up and technology community, while physically expanding our office space."
The location, as well as the larger office space, allows DevelopIntelligence to enhance its training offerings. Plans for the new space include a training room, where training workshops and roundtable discussions may be held. "Already, we actively serve the local developer community through sponsorships of the BJUG (Boulder Java Users Group) and Boulder Denver Software Club, and through our monthly 'Hack-a-thon' sessions," says Zorgdrager. "Incorporating a training space within our office allows us to host onsite opportunities to build on our current role in the developer community."
DevelopIntelligence specializes in helping companies achieve strategic technical goals by identifying and unifying the learning needs across HR, L&D, R&D, and internal IT organizations. Courses currently offered by DevelopIntelligence include multiple options in Java, Scala, server administration, HTML5, CSS, Ruby, OOAD, Hadoop, software architecture, C++, and more.
About DevelopIntelligence
Founded in 2003, DevelopIntelligence provides customized, relevant software development training solutions to organizations and teams worldwide. Committed to excellence, DevelopIntelligence personalizes its services to meet a client's needs. DevelopIntelligence instructors are highly qualified, personable and teach over 150 difference courses on today's in-demand software – from Java to Open Source, web development to software engineering.