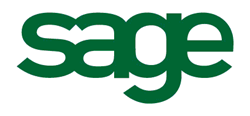 Laguna Hills, CA (PRWEB) February 12, 2014
Altec Products, Inc., announced their participation as a Gold Sponsor at the upcoming annual "Meeting of the Minds" (MOTM) Conference, February 21 – 22 at the Embassy Suites in San Diego. The 90 Minds Group was formed in 2005 as an independent avenue for consulting firms to share technical resources, provide product support and serve as a sounding board for sales issues. Now, with over 130 highly experienced consultants as independent members in 17 states, 90 Minds represents a powerful think tank for consultants to exchange knowledge and provide the best solutions to solve client problems.
The conference agenda is packed with two types of member tracks: Technical and Business, both related to Sage ERP. As a Gold Sponsor of the event, Altec will present a session called, "Moving from Concept to Initiative: Defining Document Management Strategy for 2014."
Peter Wolf, organizer for MOTM 2014 and Partner at Azamba Consulting Group, explains, "90 Minds represents some of the top technical influencers in the Sage channel, and we have seen significant membership growth over the last 12 months. The best of the best will attend MOTM - we are anticipating 50 members this year. That is over 66% growth year over year, and we are all proud of the collaboration." Wolf adds, "Third party software vendors like Altec help us facilitate the training needed to grow our skill sets and add further value to our customers. We appreciate their time and support to help make MOTM 2014 a success."
Altec's integrated solution interfaces with business systems to bring control to existing workflow and effectively eliminate the need to file documents. A scalable solution, Sage ERP Document Management by Altec provides seamless capabilities to electronically capture documents and automate business processes throughout the enterprise, in any department and any process.
Richard Simmons, the Sales Director presenting on behalf of Altec, states, "We are excited to interact with this select community of active, successful Sage partners and share best practices for paperless solutions. We look forward to an engaging break out session that will motivate the consultants to define their document management strategy for 2014 and add additional value for their customers."
About Altec
Altec is a leading provider of Integrated Document Management (IDM) solutions to mid-market companies. For more than twenty five years, Altec has provided a wide range of accounting-centric paper to paperless solutions including its flagship product, doc-link™, which enables companies to capture, archive, workflow and route structured and unstructured documents to customers, employees and vendors. Altec's comprehensive solutions include IDM, output management, MICR check disbursement and paper documents that serve more than 13,000 customers worldwide. Altec enjoys strong, collaborative partnerships with ERP and BMS solution providers such as Sage Software to provide the most comprehensive, integrated enterprise document management solution to the SMB market. Altec delivers its IDM solutions through a global network of authorized partners in more than 60 countries throughout the Americas, EMEA and Asia Pacific. Visit Altec at http://www.altec-inc.com, or call April Blankenship at 1-800-997-9921.
About 90 Minds
The 90 Minds Consulting Group is a private independent collaboration of approximately 130 active and experienced Sage Software Business Partners, members who share knowledge around technical product information, as well as best business practices. Members are connected from across the country and share knowledge in real time 24 x 7 environments. 90 Mind members provide coverage to virtually the entire United States and collectively employ well in excess of 415 consultants. For more information about 90 Minds visit http://www.90minds.com or email info(at)90minds(dot)com.