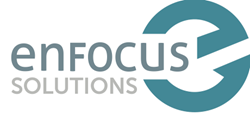 We understand KPIs are absolutely vital to the success of a project.
San Antonio, TX (PRWEB) February 13, 2014
Project managers and business analysts searching for key performance indicators (KPIs) to successfully measure personal performance can look no further than the free webinar coming up hosted by Enfocus Solution's Chief Executive Officer (CEO) John Parker on February 19, 2014 at 12 pm EST. In the webinar, CEO John Parker will discuss ways of accurately defining and measuring performance in an agile enterprise using well-written KPIs. Registration is now open.
Enfocus Solutions is ranked number one on the topic of business analysis and project management KPIs due to popular blog articles published by Presenter and CEO Parker. Defining KPIs is a standardized skill for business improvement (BI) analysts; however, if you try to find KPIs to measure business analysis and project managers, you will find little written on the subject.
"We understand KPIs are absolutely vital to the success of a project," said CEO Parker. "They help project managers and business analysts manage whether they're on track or not. But, it's not always easy to make sure to measure the right things to be successful. There hasn't been much written on the subject, so we wanted to fill that gap."
In the webinar, Presenter John Parker will discuss the importance of defining clear KPIs in an agile enterprise that can be qualitatively or quantitatively measured throughout the project lifecycle, not just during product delivery.
"Unfortunately, measures often don't work because people don't know they have problems until they are way down the road," said Parker.
The webinar on February 19 will help project managers and business analysts define KPIs to identify problems as soon as possible. According to Parker, unique KPIs should be written concerning aspects of all activities across the IT project value stream: planning, discovery, development, and deployment: The main categories of KPIs include:

Collaboration—Whether or not the project team successfully communicates and collaborates with each other and stakeholders
Velocity—How fast the team is able to develop and implement the solution, including validation to make sure it's aligned with the business
Quality—How good the team is at catching defects; there should be more focus on catching defects early in the project because the cost of fixing them is less
Value—Whether the project team is delivering value to the business
Cost—The overall cost of completing the project
Waste—How much waste the project team is able to reduce and eliminate
This webinar on defining KPIs for project managers and business analysts is part of the ongoing Enfocus Solutions Webinar Series. Enfocus Solutions' webinars have been viewed by thousands of project managers and business analysts and are focused on helping you improve your project outcomes by providing education on common problems and trends in the industry. According to viewers, the webinars hosted by Enfocus Solutions are "quite informative," "insightful," and "outstanding." In the words of one viewer, watching the webinar on February 19 will be an "excellent use of an hour."
About Enfocus Requirements Suite™
Enfocus Solutions Inc. powers business value by capturing, managing, and leveraging the requirements of enterprise assets such as people, processes, and technology. Its flagship product, Enfocus Requirements Suite™, a web-based tool, automates business analysis and requirements management best practices to enable successful product discovery and delivery. Enfocus Requirements Suite™, supplemented by its business analysis methodology framework, is the only application available that permits and encourages stakeholders to directly contribute needs and collaborate with solutions teams. Enfocus Solutions Inc. is a privately held company headquartered in San Antonio, Texas.