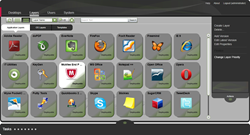 With Pure Storage and Unidesk added to our VMware Horizon View deployment, we're now seeing the improved end user experience, flexibility, standardization, and management simplicity that we had hoped VDI could provide.
Marlborough, MA (PRWEB) February 24, 2014
Waxahachie Independent School District (ISD) in Texas serves approximately 8,000 students who rank among the top of their peers in academics, athletics and fine arts. The school district operates twelve campuses, including seven elementary schools, two junior high schools, and three high schools. When its first attempt at Virtual Desktop Infrastructure (VDI) didn't meet faculty, staff, and student expectations for performance or the IT team's expectations for simpler desktop management, the district turned to Pure Storage and Unidesk®. An all-flash storage array from Pure Storage and all-in-one VDI management software from Unidesk have completely changed the perception of desktop virtualization at Waxahachie ISD.
"We had a rough go of it in our first few years with virtual desktops," said Robert Keith, Director of Technology, Waxahachie ISD. "Our mechanical disk SAN was unable to provide the necessary performance to deliver consistent uptime, while our diverse lab requirements made it difficult for our small IT team to keep pace with application change requests and desktop updates. With Pure Storage and Unidesk added to our VMware Horizon View™ deployment, we're now seeing the improved end user experience, flexibility, standardization, and management simplicity that we had hoped VDI could provide."
Over the past nine months, Waxahachie ISD's initial 900-desktop deployment has been re-implemented using Pure Storage and Unidesk. The school is now achieving its Bring Your Own Device (BYOD) objectives, improving administrative efficiency, and building a foundation that can support new educational standards and computer-based testing. Pure Storage and Unidesk have made VDI so successful that the school is planning to add another 600-700 virtual desktops to serve additional labs, the business office, desk clerks, and non-instructional positions.
Unidesk serves as Waxahachie ISD's desktop provisioning, image management, and application virtualization solution. Keith says Unidesk layering technology has eliminated the cost and complexity previously associated with creating desktops, patching Microsoft Windows® and updating applications.
"There was so much that could go wrong with virtual desktop rebuilds before that we had to stop doing them mid-week, which delayed how fast we could get applications and patches to our instructors," said Keith. "Now with Unidesk, we can rebuild desktops anytime and push out the applications our teachers need on a moment's notice. Unidesk has saved our tail a number of times when teachers called needing software at the last minute."
Unidesk desktop layering technology provides the same modular application packaging and delivery benefits as traditional application virtualization technology, but without the isolation side effects or lengthy packaging times. Microsoft Office, Adobe PDF Editor, Audacity, Movie Maker, Doceri, ActivInspire, Skyward, Java SDK, Firefox, Google Chrome, drivers and plug-ins are some of the applications that are being delivered by the school as Unidesk layers. Desktops are created for different labs and users simply by selecting different application layers to go with a single, shared operating system layer of Microsoft Windows 7.
Added Keith, "We used to rely on a third party consultant to assist us with image management and application delivery. With Unidesk, we've been able to eliminate that cost and take on all desktop management tasks with our own systems engineer. That's a huge benefit, especially as we scale."
VMware Horizon View provides secure, high-performance access to the Unidesk-provisioned virtual desktops through the many client devices in use at the school district, including Dell Wyse and LG thin clients, PCs, Android tablets, and Apple iPads.
A Pure Storage FlashArray hosts the school district's virtual desktops. With Pure Storage, Waxahachie ISD is experiencing 11:1 data de-duplication, latency of less than one millisecond, and virtual desktop uptime of 99% -- all major improvements over its legacy SAN array. Unidesk layering technology minimizes how many times the Windows OS and applications are stored, which complements the data de-duplication features in the Pure Storage array to further reduce storage capacity requirements. With the combined storage efficiency of Pure Storage and Unidesk, Waxahachie ISD expects its current array to easily support the desktop expansion.
Said Keith, "One of the primary reasons that the school district chose VDI was the ability to manage many desktops with a small IT staff. Our first attempt didn't hit the mark. But Pure Storage and Unidesk really fix VDI. We'll tell anyone that so that they get the benefit -- there's just too much good about desktop virtualization not to do it. You just need to pick the right technologies."
To learn more about how the school district is succeeding with its 1,500+ virtual desktop initiative, attend the live webinar sponsored by Pure Storage and Unidesk on Thursday, February 27 at 2:00 PM ET. The webinar will feature Robert Keith, Director of Technology at Waxahachie ISD, and Rem Mascardo, Network System Engineer at Waxahachie ISD. Register here: http://www.unidesk.com/waxahachie.
About Unidesk Corporation
Unidesk is accelerating the movement of Microsoft Windows® desktops to the cloud. Unidesk's patented desktop layering software is the only effortless way for IT organizations to deliver applications, manage images, sustain user customizations, and optimize storage for Microsoft Windows® desktops virtualized on VMware vSphere®. Hundreds of Citrix XenDesktop® and VMware Horizon View™ customers use Unidesk to make VDI provisioning and Windows management elegantly simple. Unidesk is a privately held company headquartered in Marlborough, Mass., with authorized solution partners around the world. For more information, visit http://www.unidesk.com.
About Pure Storage
Pure Storage, the all-flash enterprise storage company, enables the broad deployment of flash in the data center. When compared to traditional disk-centric arrays, the Pure Storage FlashArray is 10x faster and 10x more space and power efficient, for less than the cost of mechanical disk per gigabyte stored. FlashArray was purpose-built to uniquely deliver the benefits of flash together with inline data reduction, deduplication and compression to optimize storage utilization, performance and cost-savings for a variety of enterprise workloads, including server virtualization,virtual desktop infrastructure (VDI), database (OLTP, real-time analytics), and cloud computing. For more information, visit http://www.purestorage.com.
###
Unidesk is a registered trademark of Unidesk Corporation in the United States and/or other jurisdictions. All other trademarks and registered trademarks are property of their respective owners.