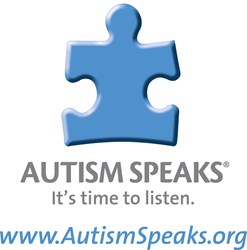 New York, NY (PRWEB) February 12, 2014
Autism Speaks, the world's leading autism science and advocacy organization, today announced the establishment of the Autism Speaks Scholarship Fund for Swimming and Water Safety. The new grant program provides funding for eligible local service providers to offer scholarships for swimming and water safety lessons to individuals with autism.
A 2012 study by the Interactive Autism Network, funded in-part by Autism Speaks, reported that 49 percent of people with autism are prone to wandering. Some individuals with autism also may not fully understand danger, and can become attracted to distant objects and bodies of water. This poses a significant threat to the safety and well-being of those with autism who are prone to wandering. In fact, according to the National Autism Association, from 2009 through 2011 accidental drowning accounted for 91% of the total U.S. deaths reported in children with autism ages 14 and younger subsequent to wandering incidents.
Autism Speaks is committed to preventing such tragedies from occurring by making water safety a top priority. Organizations that provide qualified swimming and water safety lessons specifically for individuals with autism are encouraged to apply for scholarship funding. Applications will be accepted on a continual basis, and up to $2,500 in scholarship funds will be awarded to organizations on a quarterly basis.
"The ability of individuals with autism to swim and to understand the importance of water safety is a major factor in efforts to prevent the heartbreaking drowning incidents that are far too common in our community," said Lisa Goring, executive vice president of Family Services at Autism Speaks. "Everyone in the autism community should have access to these critical services. By removing a significant financial barrier for families, the Autism Speaks Scholarship Fund for Swimming and Water Safety will allow more people with autism to acquire these skills and will better ensure their safety as a result."
Autism Speaks encourages families to contact local organizations providing swimming lessons and ask them to submit an application. Programs should have a successful history of supporting individuals with autism and providing services to financially disadvantaged children and adults on the autism spectrum. Autism Speaks provides additional tools and resources through the Autism Safety Project on its website, autismspeaks.org.
About Autism
Autism is a general term used to describe a group of complex developmental brain disorders – autism spectrum disorders – caused by a combination of genes and environmental influences. These disorders are characterized, in varying degrees, by communication difficulties, social and behavioral challenges, as well as repetitive behaviors. An estimated 1 in 88 children in the U.S. is on the autism spectrum – a 78 percent increase in six years that is only partly explained by improved diagnosis.
About Autism Speaks
Autism Speaks is the world's leading autism science and advocacy organization. It is dedicated to funding research into the causes, prevention, treatments and a cure for autism; increasing awareness of autism spectrum disorders; and advocating for the needs of individuals with autism and their families. Autism Speaks was founded in February 2005 by Suzanne and Bob Wright, the grandparents of a child with autism. Mr. Wright is the former vice chairman of General Electric and chief executive officer of NBC and NBC Universal. Since its inception, Autism Speaks has committed nearly $200 million to research and developing innovative resources for families. Each year Walk Now for Autism Speaks events are held in more than 100 cities across North America. On the global front, Autism Speaks has established partnerships in more than 40 countries on five continents to foster international research, services and awareness. To learn more about Autism Speaks, please visit AutismSpeaks.org.