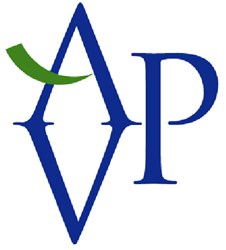 Access financing through AVP's going public turnkey platform
San Mateo, CA (PRWEB) February 12, 2014
On February 12, 2014, Accelerated Venture Partners ("AVP") announced that they have opened an office in Hong Kong. AVP has created Accelerated Ventures Limited, a Hong Kong entity, to provide Asian companies financing and a turnkey platform that provides a comprehensive going public program. The program is designed to assist companies through each stage of the process that includes all elements of becoming a public company in the U.S. and complying with all regulatory requirements. The suite of back-office services includes financing solutions, strategic planning, augmenting key management, utilization of a Securities Exchange Commission ("SEC") reporting company, CPA services, certified auditing, legal services, all SEC reporting compliance filings, Edgar, XBRL, transfer agent services, investor relations, public relations and introductions to global capital sources.
"Accelerated Venture Partners has been diligent in building a proven, scalable, highly-rated servicing platform that is poised for continued growth with our Asia presence," said Timothy Neher, Managing Partner, "I have been working with Asian companies for the past twenty years and it is a pleasure to offer our turnkey platform that supports all of the elements of going public in the U.S., including SEC compliance and access to financing, and allowing management to focus on the strategic growth of the business."
About Accelerated Venture Partners - AVP is a private equity firm with $1.7 billion in assets under management, located in Silicon Valley and having an appreciation for the challenges and complexities of growing a company and seeking to bring their expertise and experience to management teams at the Board of Directors level. AVP focuses on the long-term success of our portfolio companies and works actively to invest resources to maximize company value. Investments can take the form of helping to recruit senior management, identifying and negotiating acquisitions, formulating strategy, and financing growth. In specific situations such as a strategic acquisition or a major restructuring of a company's distribution channel, Accelerated Venture Partners' individual principals provide hands-on assistance to management teams.
For more information please contact Timothy Neher, 650-378-1232.
http://www.accelvp.com and tneher(at)acceleratedventurepartners(dot)com