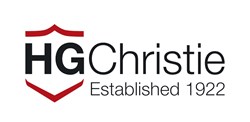 We believe that art is the soul of our communities and that embracing and supporting artists, artistic expressions and objects d'art enhance our environments and the homes in which we dwell
MIAMI, Fla. (PRWEB) February 13, 2014
HG Christie Ltd. (HGC), the oldest full-service real estate brokerage in the Bahamas, joins Christie's Auction House and Christie's International Real Estate and its affiliates in sponsoring Art Wynwood International Contemporary Art Fair in Miami Florida held on Presidents Day Weekend, February 13-17, 2014.
"HG Christie is excited to share opportunities for Bahamas Real Estate with the discerning buyers at Art Wynwood," said John Christie, Vice-president of HG Christie. "Whether it is a home to hang their newly acquired art or an estate that will accommodate their newest luxury yacht, HG Christie has breathtaking options in the Bahamas."
As the Exclusive affiliate for Christie's International Real Estate for The Bahamas, HG Christie is pleased to join with other notable affiliates in sponsorship of this extraordinary showcase for emerging, cutting-edge, contemporary exhibit featuring over seventy galleries. HG Christie has strong ties to culture, arts and luxury markets across the Caribbean, mostly in the Bahamas.
"We believe that art is the soul of our communities and that embracing and supporting artists, artistic expressions and objects d'art enhance our environments and the homes in which we dwell," John Christie, Vice-president mentions. A unique feature of Art Wynwood is the highlight of street art, murals, pop surrealism and other genres from the contemporary underground art movement. "We are thrilled to provide support and exposure for up and coming artists at Art Wynwood 2014."
More Information:
Art Wynwood International Contemporary Art Fair Website
Bahamas Real Estate Information
About Christies Auction House
Christie's auction house is a renowned international organization that conducts some of the most important auctions in the world. The Christie's brand exudes quality and prestige, while honoring the traditional values established throughout its illustrious history.
About Christies International Real Estate
Christie's International Real Estate brings together Christie's experience and expertise within the fine goods and art arena with luxury property specialists from around the globe for incomparable guidance and representation for the world's finest real estate. For almost a century HG Christie has led The Bahamas Real Estate market with trusted local knowledge, excellence and visionary passion.
About Art Wynward 2014
Art Wynwood 2014 will coincide with the 26th edition of the prestigious Yacht & Brokerage Show in Miami Beach (based less than five miles from the Art Miami Pavilion), which transforms Collins Avenue into a multimillion-dollar presentation of yachts and super-yachts. This is of in course very exciting for us as The Bahamas is a major boating hub proffering some of the best waters on the globe for boaters to enjoy. The Boat Show is known to attract qualified buyers from all over the U.S. and around the globe, including France, Brazil, China, Colombia, Russia, Argentina, Mexico, Italy and Sweden.
About HG Christie Ltd.
HG Christie Ltd is a full service real estate company in the Bahamas offering sales, rentals, appraisals, and property management. Founded in 1922 by the legendary Sir Harold George Christie, HG Christie Ltd is the Exclusive Affiliate of the prestigious Christie's International Real Estate Network. The company is known as "The Trusted Authority for Bahamas Real Estate" and has an incomparable selection of property listings from across The Bahamas. Listings include private islands, luxury estates, affordable homes and condos, vacation villas, commercial and development properties, as well as vacant land. With eight offices strategically located throughout the Bahamas in Nassau; Freeport; Governor's Harbour, Eleuthera; George Town, Exuma; Marsh Harbour, Hope Town, and Green Turtle Cay, Abaco: the HG Christie team of professional agents is knowledgeable, well established in their market and ready to support their client needs.
###
Media Contact:
Karl Hirsch
323-410-7444 x104
karl(at)noblemouse(dot)com